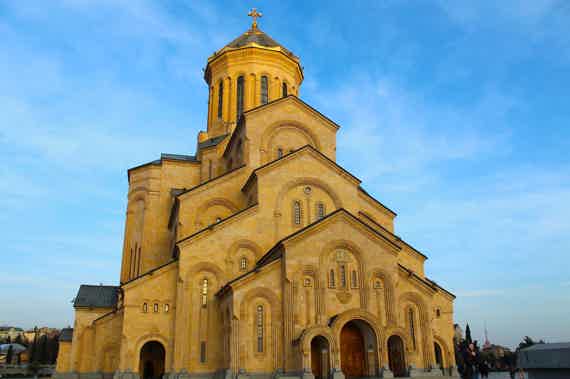 Historical Places Of Tbilisi
The historical part of the city is a unique place where you can touch the origins of this great state. This part of the city is located at the foot of Mount Mtatsminda and is filled with historical buildings...
Sat, 25 Mar, 09:00
Sat, 25 Mar, 10:00
Auto - walking tour in OLD TBILISI
The excursion program includes the Old Town - we learn about the basis and significance of it in antiquity, historical moments, conquests, the arrival of a new culture in this territory and much more. Also modern political - the cultural life of our time.
Tours near the attraction
Tbilisi Wine Tour
We will discover the evening, soulful, wine Tbilisi with its nooks and crannies and wine cellars. What will we see and where will we visit? • You will learn all about the local wine industry. In the evening, Tbilisi envelops you with its mystery and warmth...
tomorrow at 09:00
tomorrow at 10:00
Best tours and activities to experience Old Town . Reserve now and pay later.