Excursions to Dzhvari Monastery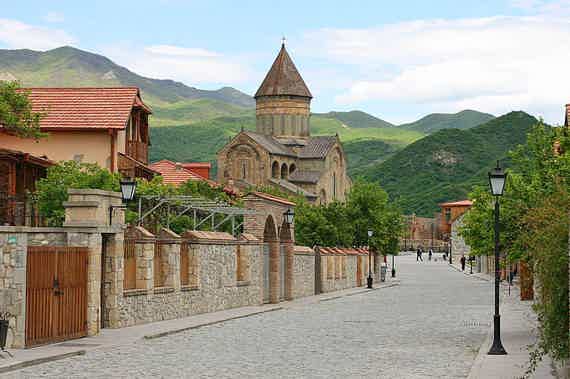 Mtskheta - old capital
Mtskheta - the former capital of Georgia, until the 5th century AD, Mtskheta was the capital and in the 5th century our illustrious king Vakhtang Gorgasali transferred the capital to Tbilisi...
Tours near the attraction
Tbilisi Wine Tour
We will discover the evening, soulful, wine Tbilisi with its nooks and crannies and wine cellars. What will we see and where will we visit? • You will learn all about the local wine industry. In the evening, Tbilisi envelops you with its mystery and warmth...
You will also be interested