Excursions to Pavlov's House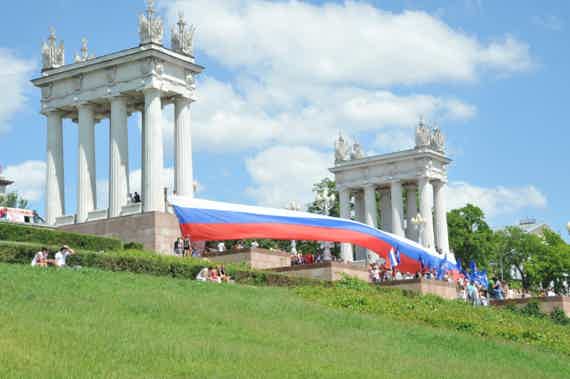 Pedestrian sightseeing tour of Volgograd
During this pedestrian sightseeing tour we will vist most important places of city centre.
Pedestrian tour Lenins avenue
Pedestrian tour through the Lenins avenue
You will also be interested
Burning frontline of Stalingrad
During this pedestrian tour we will pass through the most beautiful embankment of Volga from the monument comemorating horrable bombing of Stalingrad on 23 of august 1942 to the famous armor turrets placed on points of the frontline in the city...
Volgograd - city of "stalins empire architectural style"
After the Stalingrad battle british PM Winston Churchill sugested that Stalingrad should be keeped in ruins to commemorate the horrable war. But Stalin ordered his best architects to rebuild the city as a fine example of soviet style...
Sightseeing tour "Hero city"
During this tour on comfortable car you will see most interesting places of the city, connected with its heroic history: Central station, Fallen fighters square, Alley of Heroes, Embankment of Volga, Panorama museum (entering inside with additional fee) and Mamai hill (with visiting)...