Excursions to Город мертвых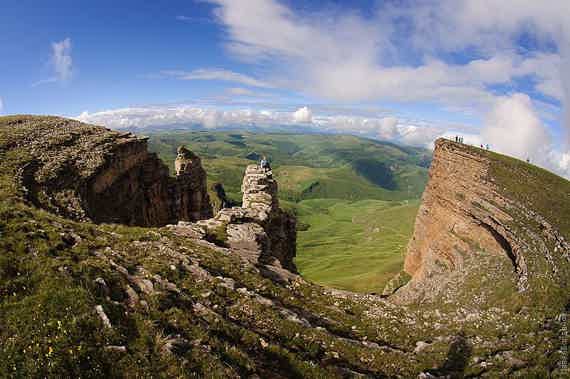 The Golden Ring of North Ossetia Alania
Perhaps this is the most interesting and eventful excursion in the Caucasus of all that exists today. Memories from this trip will remain in your hearts for a long time...
Tours near the attraction
Экскурсия Мидаграбинские Водопады + Город Мертвых + Мужской Аланский Монаст
Что вас ждет Друзья. В этой программе мы увидим самые топовые достопримечательности Северной Осетии, такие как: • живописное Куртатинское ущелье, в котором расположились самый высокогорный монастырь в России и головокружительный Кадаргаванский каньон с бушующей рекой Фиагдон...
tomorrow at 08:00
tomorrow at 09:00
Ancient Alan City of the Dead "Dargavs"
The area where the village is located has been inhabited since the Bronze Age. A large number of archaeological sites have been found here, including an Alanian burial ground of the end of the 1st millennium AD. e...
You will also be interested
Excursion "Kurtat Gorge"
Urtata gorge is the cradle of Ossetian culture. The 8th century trading arteries were concentrated in this gorge...
tomorrow at 09:00
Tue, 28 Jun, 09:00
Valley of the falls
The route runs through the Koban Gorge, along the Gizeldon River to Qakhtisar. On the way, several historical monuments are striving for us: towers, man-made roads, ancient villages. Next, we will pass through the Alanian burial ground of the end of the 1st millennium AD...
Trekking "Ice Age".
The Tseysky Glacier is one of the largest glaciers in the Caucasus. Despite all the greatness, it melts at a rate of about 8 meters per year. Have time to touch this unique phenomenon of nature.
Tue, 28 Jun, 09:30
Wed, 29 Jun, 09:30