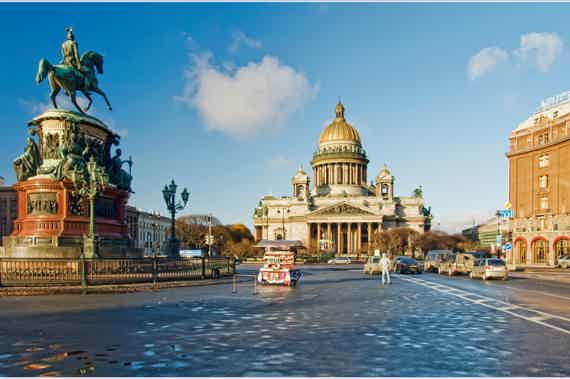 Private tour of St. Petersburg
Indiviual tour of St. Petersburg based on your wishes. Any time and any day you want.
St. Petersburg Must-See's Private Tour
See the most famous sights of St. Petersburg in one day walking tour: take a walk along the busy Nevsky Prospekt and enjoy the view on it from a rooftop, compare Kazan Cathedral with St...
St. Petersburg Tour: Three major city squares
Enjoy the beautiful ensemble of three major city squares, which are located back to back to each other, it is the only "block of squares" in the world. You will not only see every major official building, such as the Hermitage, Admiralty and St...
The catalog contains 3 tours to the Palace Square in St. Petersburg with a description, prices and reviews of tourists. The cost of excursion programs and guided tours in St. Petersburg from 1000 ₽. Read about the sights, choose the best route, see the schedule for march-april, 2023 year and buy tickets online!
When registering on the site and subscribing to the interesting travel newsletter - 5% discount.
Sights of Saint Petersburg