8 (812) 407-36-52
Ежедневно с 9 до 21 по Москве
Оплата наличными и онлайн
Бесплатная отмена за 72 часа
Group пешеходная
1 hour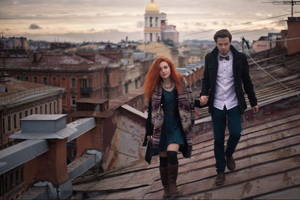 Roofs of Nevsky Prospect
This is unusual and special places in St. Petersburg. You will enjoy the panorama of the city center: Peter and Paul Fortress, Saint Isaac's Cathedral and another sights. It will be unforgettable.
Group
1 hour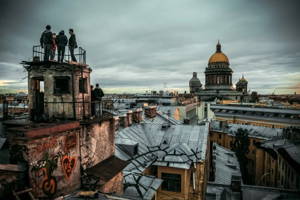 Roof top tour in St Petersburg
Если Вы ищете нечто потрясающее и действительно необычное, то этот тур- то,что Вам нужно. Вы увидите старинный двор колодец, необыкновенные воздушные галереи конца 19 века , а так же поднимитесь на крышу настоящего Петербургского доходного дома с обзором на все основные достопримечательности...
Nestorej
,
Roofs of Nevsky Prospect
about 1 month ago
Its a good way to have another view of the city, the way you can see the roofs of some lf the principals cathedrals in San Petersburgs and also the history that took place in the city since it was created.
Norma.wh
,
Roof top tour in St Petersburg
about 1 month ago
Anton did a good job explaining us some history about the tower which was our first look up point. This was a nice experience, and views are really nice. I highly recommend to do this tour.
st-petersburg