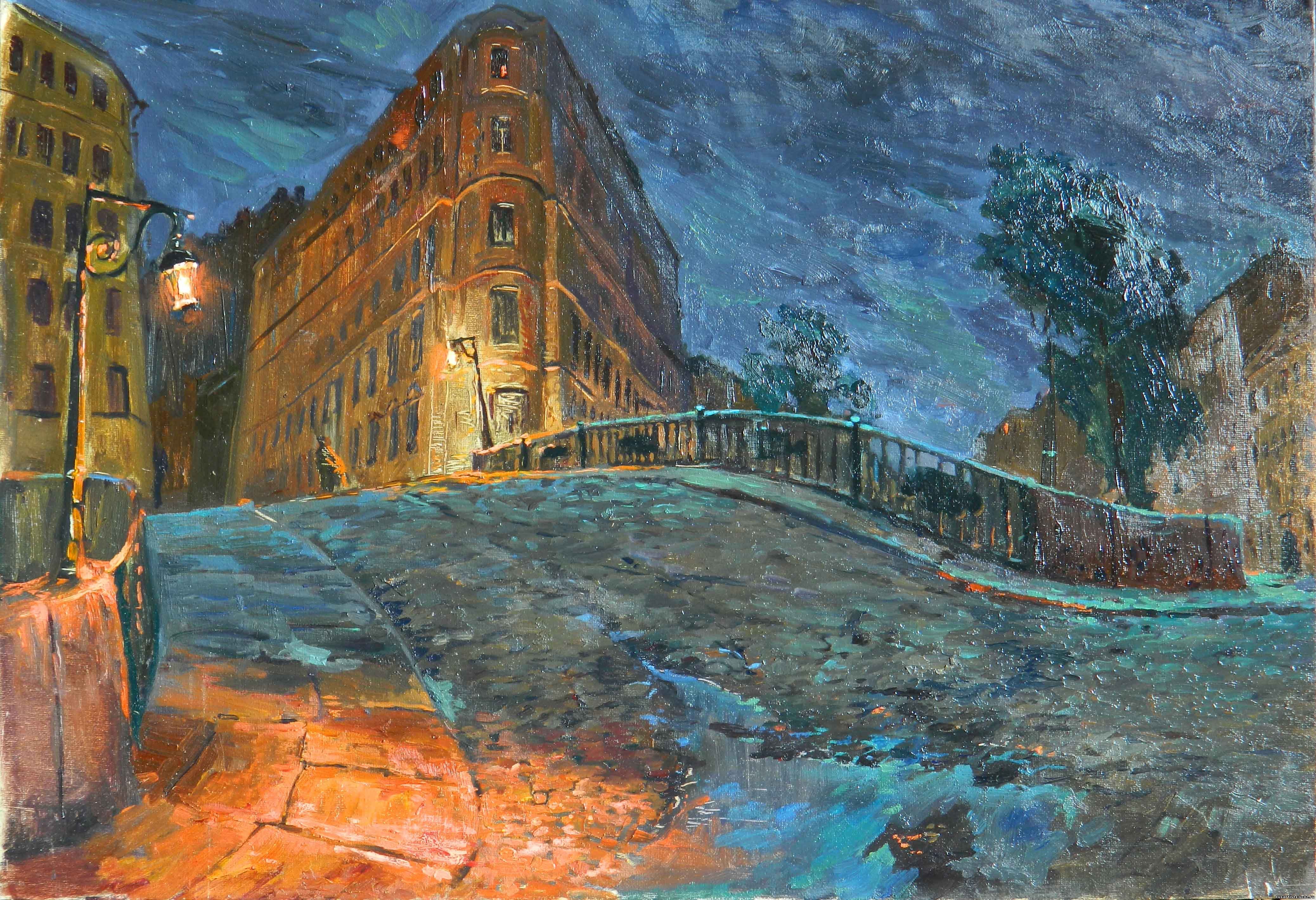 Хотите ли вы пойти на экскурсию?
Да, запишите меня
Да, но не хочу платить заранее
Да, но не доверяю интернет-платежам
Да, но не доверяю этому сайту
Нет, дорого
Нет, неудобное расписание
Нет, мало информации и фото
Нет, просто смотрю
In his novels, Dostoevsky portrays a city of slums, dives and brothels. The city embodies the social injustice which his characters rebel against. My tour offers you an insight into how the works the great Russian novelist influenced the revolutionary movement.
As a young man Dostoevsky was sent to Siberia for participating in the revolutionary circles. Later on, however, he became a prominent opponent of the revolutionaries. To recreate the atmosphere of the capital of the Tsar, where small groups of intelligentsia paved the way for revolution, we will follow the steps of the protagonists of Dostoevsky's novel.
For all literature buffs, it is a must — it's the classic Crime and Punishment tour.
Walking in the footsteps of the protagonist of the novel, the student Raskolnikov, as he was heading to kill two innocent women, we are going to sneak a look into the everyday life of the townsfolk of Dostoevsky's times and explore the large area of tenement houses around Sennaya Square, known in English as the Hay Market.
The tour is a pleasant 2-hour walk with several stops at the places described in the famous novel.
Price
| | | | |
| --- | --- | --- | --- |
| Regular ticket | | 3750 ₽ | per group |
Activity book period
You can book tour up to 24 hours in advance.
Languages in what activity is performed
English
Directions to meet your guide
On the pavement outside Sennaya Ploshad metro stop
How long your tour will be
1 hour 30 minutes
→




Dostoevsky and Revolution of 1917
Tags:
Dostoevsky and Revolution of 1917 - customer reviews
Grzegorz J., Gdansk, Poland
July, 10 2013
Awesome. Vladimir came prepared with maps, print-outs, old photos, quotes from the novel and from the press of the period, providing excellent background to a fascinating 2-hour tour. Vladimir's narration revolves around the life of Dostoyevsky and the plot of the novel. You will get most out of it if you are familiar with "Crime and Punishment", but the tour is cleverly designed in such a way, that you will enjoy it and learn from it even if you have not read the book. Highly recommended!
Reviews of other tours by Vladimir
I really enjoyed this tour with Vladimir.
I undertook this tour alone, and Vladimir made it possible to collect me from my hotel, and we made our way to restaurant.
We tried five different vodaks, from various places, and also enjoyed some food.
Most of all, I enjoyed the company of Vladimir, and we had a great cultural exchange and it was a pleasure to learn about him and his interesting life in St Petersburg.
Thank you, and if I return, I will be sure to see you again.
Bally (UK)
3 months ago
Eduard and Evgeniya were amazing tour guides, they showed St Petersburg and Hermitage with so much energy and enthusiasm. Both of them are very knowledgeable tour guides with excellent customer service and an awesome passion for the city.
4 months ago
Vladimir is awesome
10 months ago
Really great tour, our host, Vladimir, was so passionate and knowledgeable on the topic, but
Made the night a fun and memorable one. He tailored it to suit our needs also, very happy and would thoroughly recommend.
10 months ago
Vodka is not that simple as you might have thought! The "vodka tour" was a charming way both to learn and to taste. The place for testing chosen by Vladimir was really cosy, elegent, and... food was really tasty and he went in depths about the history of the spirit itself, explaining us how the production technology drammatically changed in the time of the last Russian emperor. We were lucky to have a sip of authentic vodka produced according to the old technology and to compare it with the newer ones. If you want to add a gastronomic hint for your trip, Vladimir's testing is the best choice.
11 months ago
The excursion was great! And Vladimir is very professional! It was intersting information and good organization. We are very satisfied. Vladimir, thank you a lot from our group!
about 1 year ago