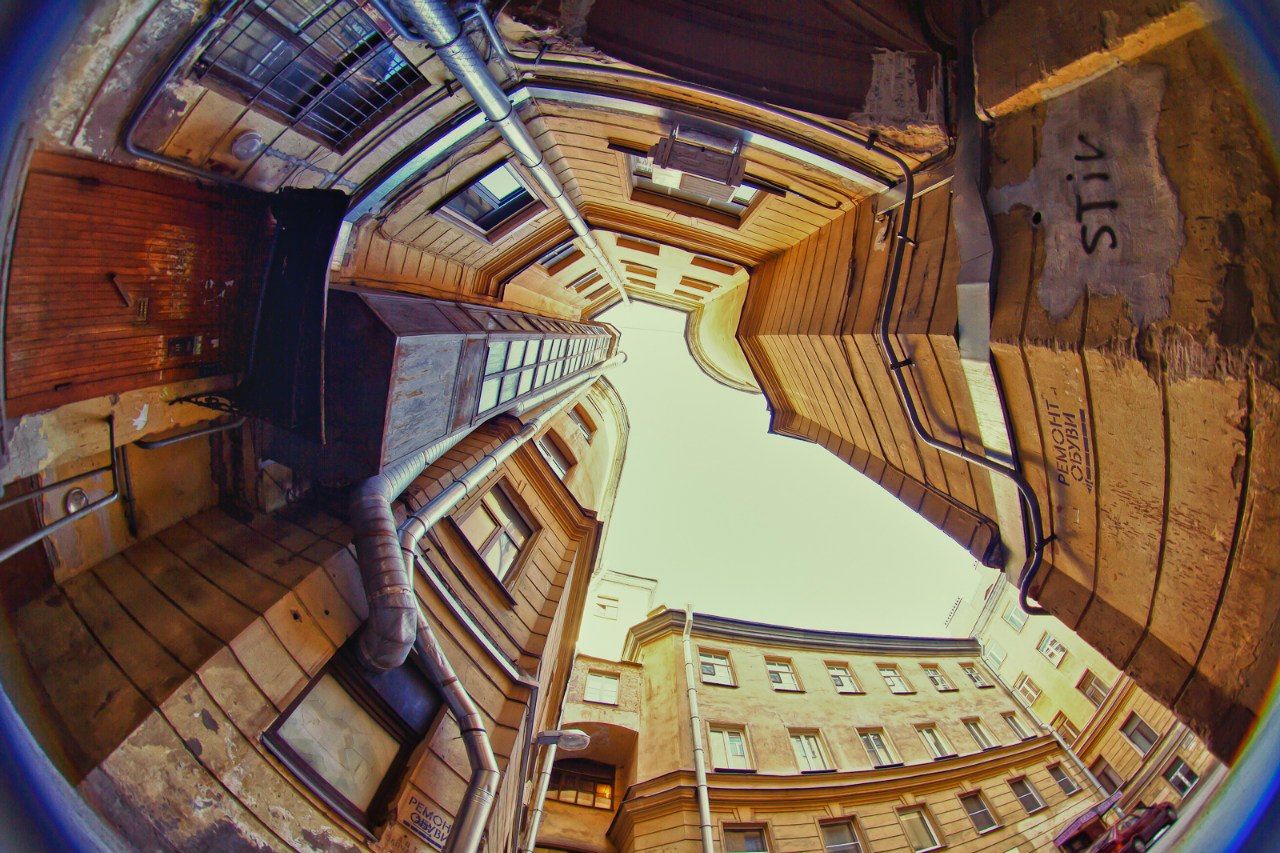 Lenin, Rasputin, janitor and other neighbours
1 hour 30 minutes
Private пешеходная
E-ticket
English / Русский язык
Гарантия места
Можно оплатить банковской картой на сайте или наличными в офисе в Петербурге
---
Вы совершите путешествие по местам, которые еще сохранили обаяние атмосферы прошлого. Дворы-колодцы – мрачные, величественные, давно ставшие символами Петербурга. Как жили в них люди 100 лет назад? Чем жизнь молодого Ленина отличалась от жизни его соседа-дворника? Сколько люди платили за квартиру и была ли ипотека? Вы увидите изнанку Петербурга: Круглый двор, Стокгольмский дворик, Баню Распутина, Двор-как-улицу, Образцовый доходный дом Юсуповых и другие визитные карточки города.
Хотите ли вы пойти на экскурсию?
Да, запишите меня
Да, но не хочу платить заранее
Да, но не доверяю интернет-платежам
Да, но не доверяю этому сайту
Нет, дорого
Нет, неудобное расписание
Нет, мало информации и фото
Нет, просто смотрю
About the tour on
English
We would like to invite you to visit the St-Petersburg 100 years ago. We show you famous so name "Petersburg's well-yards". In thats gloomy buildings pure petersburg peoples alived practically without light and fresh air. We show you many interest details of everydays live of the inhabitants 100 years ago: pure and rich, Linin and yard cleaners. Luxurious stairs to "barsky" (aristocratic) flats are presented too. We show places of interests such as Russian baths of Rasputin, house with museum room of young Lenin, automatic eco-house (has builded 110 years ago by riсhest knyaz Yusupov for not rich habitants), Round Sun yard, mysthic centre of hippys and rockers Rotunda and others.
Price
Regular ticket
Offer for group of 1-4 persons
2250 ₽
per group
Offer for group of 5-7 persons
2500 ₽
per group
Offer for group of 8-10 persons
2750 ₽
per group
Offer for group of 10-17 persons
3000 ₽
per group
Activity book period
You can book tour up to 25 hours in advance.
Languages in what activity is performed
English, Russian
Directions to meet your guide
Zagorodny prospekt 50, metro station Pushkinskaya
How long your tour will be
1 hour 30 minutes
Есть вопрос? Вы можете задать его организатору
→




Lenin, Rasputin, janitor and other neighbours
Tags: