8 (812) 407-36-52
Ежедневно с 9 до 21 по Москве
Оплата наличными и онлайн
Бесплатная отмена за 72 часа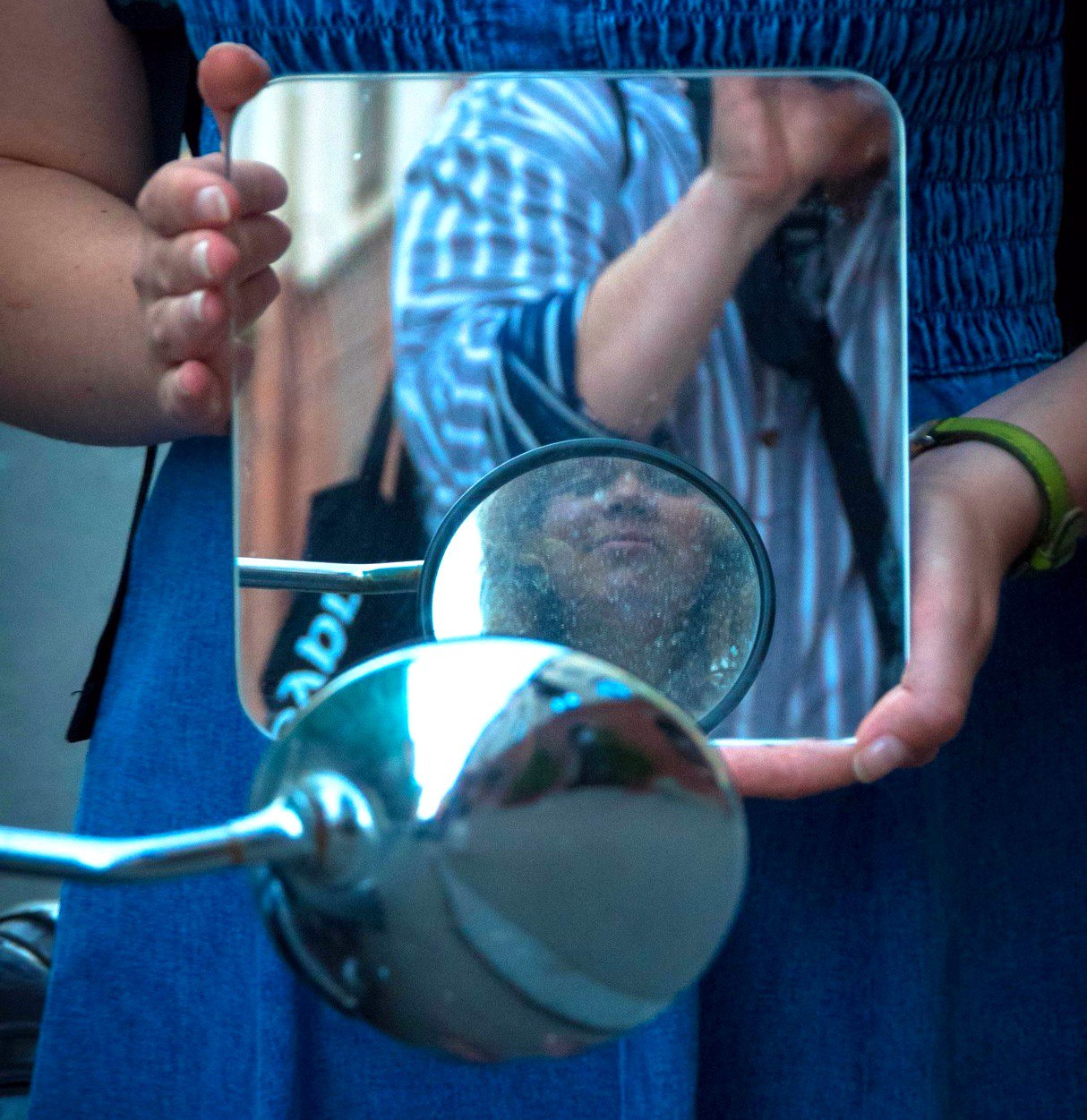 Saint Petersburg through the looking glass: an experimental photo walk
---
E-ticket
English / Русский язык
Guided tour
Recommendations concerning the photography process
Mirrors
Гарантия места
Можно оплатить банковской картой на сайте или наличными в офисе в Петербурге
---
An offbeat photo walk across different districts of Saint Petersburg that allows its participants not only to learn about the city's history but also creatively explore the city using their cameras and mirrors of different shapes and sizes.
---
Хотите ли вы пойти на экскурсию?
Да, запишите меня
Да, но не хочу платить заранее
Да, но не доверяю интернет-платежам
Да, но не доверяю этому сайту
Нет, дорого
Нет, неудобное расписание
Нет, мало информации и фото
Нет, просто смотрю
About the tour on
English
Saint Petersburg is a Narcissus city that admires its own reflection in the mirror of its countless rivers and canals. Almost every bit of its space is pierced by a waterflow that doubles its splendor. One can see much more in the reflection than in direct gaze — and that's why our experimental walk will be about exploring the space of Saint Petersburg, its images, contrasts, parallels and beauty. Our tools in this experiment are:
— mirrors of different shapes and sizes that will help us to find interesting reflections, contrasts and similarities;
— cameras that will capture our findings;
— and the city itself that we'll be able to break down and reassemble as puzzle.
A detailed and coherent narrative about the structure, history and contemporary life of different districts of Saint Petersburg will also be provided. This experimental guided tour will be interesting both to photographers (beginners as well as professionals) and curious tourists.
Price
Ticket
Offer for group of 1-3 persons
4000 ₽
per group
Offer for group of 4-6 persons
4500 ₽
per group
Offer for group of 7-10 persons
5000 ₽
per group
What is included in activity
- Guided tour;
- Recommendations concerning the photography process;
- Mirrors
What is not included
- Interiors exploration;
- Cameras
Activity schedule
To be arranged with the guide
What places will you see
A wide spectrum of sights of Saint Petersburg, from classical ensembles in the city centre to Soviet and industrial architecture
Activity book period
You can book tour up to 36 hours in advance.
Languages in what activity is performed
English, Russian
Directions to meet your guide
To be arranged with the guide
How long your tour will be
2 hours 30 minutes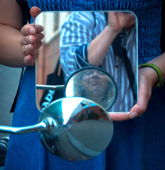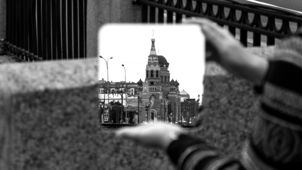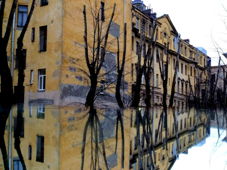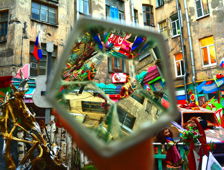 →




Saint Petersburg through the looking glass: an experimental photo walk
Tags:
Fotosessiya
Saint Petersburg through the looking glass: an experimental photo walk - customer reviews
No reviews yet
Reviews of other tours by Arsene
A very enjoyable experience. I learned a lot about St Petersburg. Arseny was a fantastic guide - well informed and a great communicator . I reccomend this tour without reservation.
18 days ago
Amazing tour! We had a rough start to the day and almost canceled. We are so happy that we didn't. Arsene is a wonderful guide! He was very informative and accommodating. We would highly recommend this tour to anyone who is interested in architectural history, urban decay or if you just want to get out of the tourist hot spots.
over 1 year ago
Very good, saw a lot. But needed better service with tour visas.
over 1 year ago
Arsene is an exceptionally well qualified, knowledgeable, interesting, friendly, professional guide that we recommend warmly. His wide range of deep, precise knowledge, attentive ear to all questions, personal involvement and evident love of his city made his tour a true pleasure for us both. Erling and Linn, Norway.
over 1 year ago
It was really good experiment with an expert guide. The weather was really icy, but it's normal in January. It gave an additional atmosphere to this amazing square and this old-time factory. The guide gave a lot of detail and information of the history of the architecture and the factory. It was a real pleasure! And it's a good opportunity to take so nice pictures.
over 1 year ago
Arsene provided our family (2 adults + 3 teens) with a remarkable afternoon. All of us enjoyed his tour very much, and we highly recommend it for tourists and Spb residents. Thanks, Arsene!
almost 2 years ago