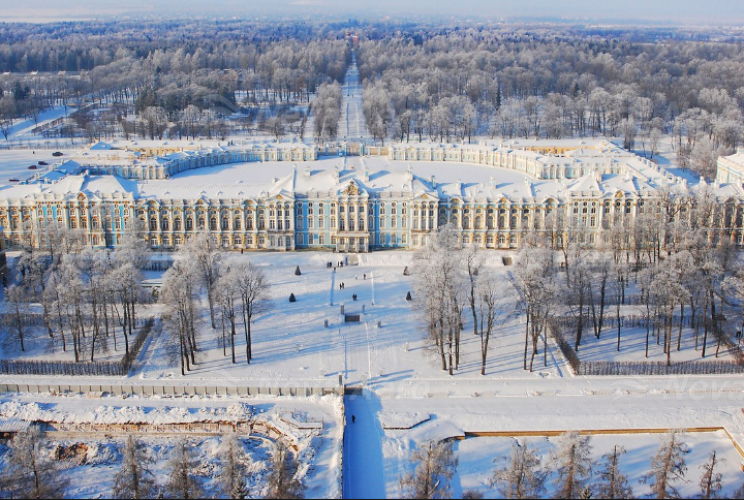 Tsarskoye Selo - Pushkin
6 hours
Private
E-ticket
English / Deutsch / Русский язык / Français
• Guide
• driver services (less 4 adult persons - 7500 rub)
• free shuttle service to the airport/ hotel
Гарантия места
Можно оплатить банковской картой на сайте или наличными в офисе в Петербурге
---
the fascinating trip through time
Хотите ли вы пойти на экскурсию?
Да, запишите меня
Да, но не хочу платить заранее
Да, но не доверяю интернет-платежам
Да, но не доверяю этому сайту
Нет, дорого
Нет, неудобное расписание
Нет, мало информации и фото
Нет, просто смотрю
About the tour on
English
Deutsch
Français
Tsarskoe Selo is one of the most famous suburbs of St.Petersburg. Its gardens and parks were laid out by the best gardeners; its palaces and pavilions were built by the most talented architects and decorated by the most renowned Russian and foreign sculptors, painters and craftsmen. Unique collections of art of different period and countries were gathered in Tsarskoye Selo.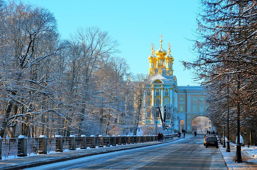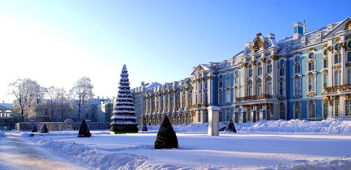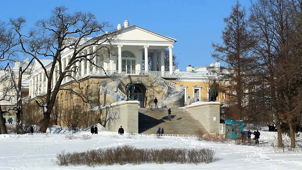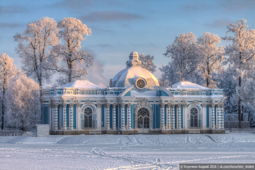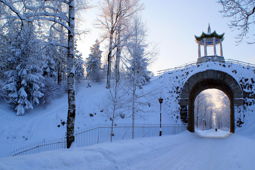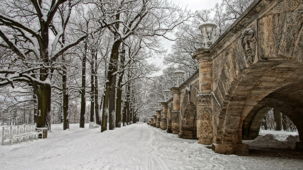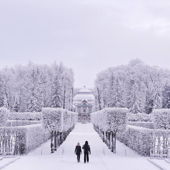 Price
Nadeink
Offer for group of 1-3 persons
9000 ₽
per group
Offer for group of 4-6 persons
12000 ₽
per group
Offer for group of 7-20 persons
27000 ₽
per group
Offer for group of 21-50 persons
39000 ₽
per group
What is included in activity
• Guide
• driver services (less 4 adult persons - 7500 rub)
• free shuttle service to the airport/ hotel
What is not included
tickets to the parks and palaces
What places will you see
Catherine Palace (the big hall of Rastrelli, the Amber Room…), the Catherine Park, the Cameron Thermae, the Alexander Park, the Chinesse Village, the Lyceum (among whose pupils was Alexander Pushkin), the Egyptian Gates
Activity book period
You can book tour up to 24 hours in advance.
Languages in what activity is performed
English, Немецкий, Russian, Французский
Directions to meet your guide
Monument of Kutuzov near Kazan Cath. on the Nevsky
How long your tour will be
6 hours
Zarskoje Selo ist einer der bekanntesten Vororte Petersburgs. Die Gärten und Parks in Zarskoje Selo wurden von den Gartenbauspezialisten angelegt; die Paläste und Pavillons wurden von begabten russischen und ausländischen Bildhauern, Malern und Dekorateuren geschmückt. In Zarskoje Selo waren einzigartige Sammlungen von Kunstwerken aufbewahrt.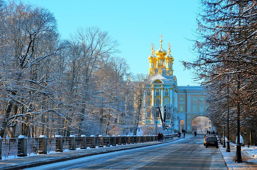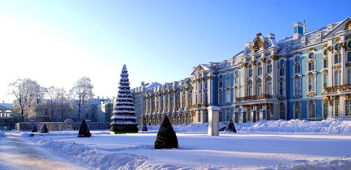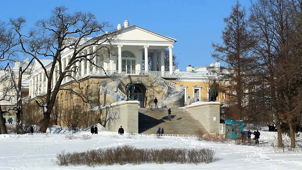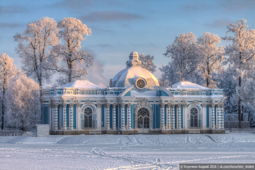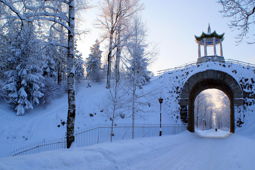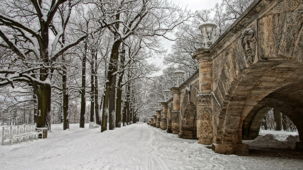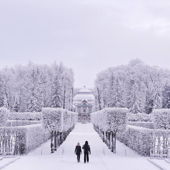 Цена
Nadeink
Для группы 1-3 человек
9000 ₽
за экскурсию
Для группы 4-6 человек
12000 ₽
за экскурсию
Для группы 7-20 человек
27000 ₽
за экскурсию
Для группы 21-50 человек
39000 ₽
за экскурсию
Что включено
Bestandteile der Exkursion:
- Hinfahrt mit dem PKW (bis 3 Personen - 7500 rub);
- Führung während der Hin- und Rückfahrt nach Zarskoje Selo;
- Stadtführung;
- Besichtigung der Katharinen-Palast,
- Besichtigung der Katharinen-Park und der Alexander-Park
- Transfer vom Flughafen/ in Hotel
Что не включено
Was gehört nicht zu den Exkursionsleistungen:
- Die Eingangtickets in die Schlößer und Parks
Расписание
Jeden Tag von 9 bis 16 Uhr
Какие места вы увидите
Katharinen-Palast (Große Halle des Rastrelli, Bernsteinzimmer..), Katharinen-Park und Alexander-Park,Thermen des Camerons, Lyceum (einer der ersten Zöglinge des Lyzeums war A.S.Puschkin), Chinesischen Dorf, Ägyptische Tor...
За какой период можно бронировать
Бронирование возможно не позднее чем за 24 часа до начала. Бронируйте сейчас, места могут закончиться!
На каких языках проводится?
Английский, Немецкий, Русский, Французский
Место начала
Kutuzow-Denkmal auf dem Newski-Prospekt
Какова длительность?
6 hours
Если возникли вопросы, пожалуйста, напишите в
форме заказа
ниже
Tsarskoїé Selo est un des sites les plus célèbres aux environs de Saint-Pétersbourg. Ses parcs et jardins aménagés par les meilleurs jardiniers, ses palais et pavillons édifiés par les plus grand architects et décorés par les plus célèbres ornemanistes tant russes qu'étrangers, ainsi que les collection unique d'objets d'art réunies dans ses musées, lui ont valu la renommée mondiale.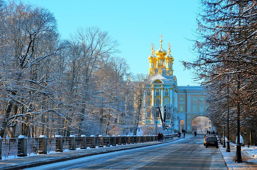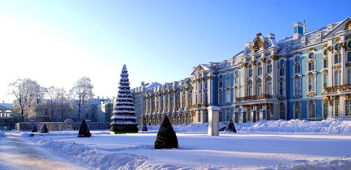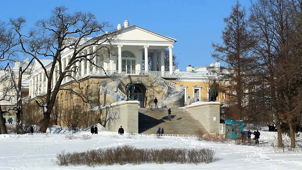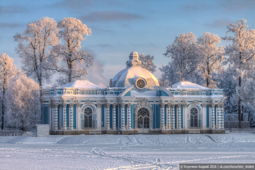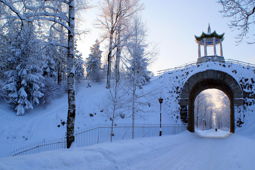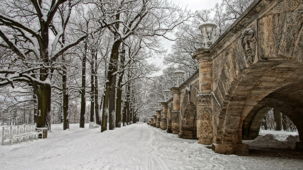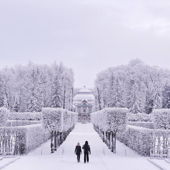 Цена
Nadeink
Для группы 1-3 человек
9000 ₽
за экскурсию
Для группы 4-6 человек
12000 ₽
за экскурсию
Для группы 7-20 человек
27000 ₽
за экскурсию
Для группы 21-50 человек
39000 ₽
за экскурсию
Что включено
Ce qui est inclus:
- le trajet en voiture (jusqu'à trois adultes touristes pour 7500 rub),
- l'excursion sur le trajet aller et retour,
- l'excursion à Tsarskoїé Selo,
- l'excursion au parc de Catherine, au parc d'Alexandre,
- l'excursion au Palais de Catherine
- transfert aéroport ou à l'hôtel
Что не включено
Ce qui n'est pas inclus:
- les billets d'entrée de parcs et de palais
Расписание
Chaque jour de 9 à 16 heures
Какие места вы увидите
Ce que vous verrez:
- le Palais de Catherine (La Grande Salle de Rastrelli, La Chambre d'ambre,..)
- le parc de Catherine et le parc d'Alexandre,
- les Thermes de Cameron (La Chambre d'agate),
- le Lycée, dont l'un des premiers élèves a été Alexandre Pouchkine,
- le Village Chinois,
- le Port Egyptienne,
.. et bien plus encore
За какой период можно бронировать
Бронирование возможно не позднее чем за 24 часа до начала. Бронируйте сейчас, места могут закончиться!
На каких языках проводится?
Английский, Немецкий, Русский, Французский
Место начала
Le monument de Kutuzov près de Notre-Dame-de-Kazan
Какова длительность?
6 hours
Если возникли вопросы, пожалуйста, напишите в
форме заказа
ниже
→




Tsarskoye Selo - Pushkin
Tags: