Peterhof
6 hours
Private
E-ticket
English / Deutsch / Русский язык / Français
• Guide
• driver services (less 4 adult persons - 9000 rubles)
• tour (the story)
• free shuttle service to the airport/ hotel
Гарантия места
Можно оплатить банковской картой на сайте или наличными в офисе в Петербурге
---
the most fascinating trip through time
Хотите ли вы пойти на экскурсию?
Да, запишите меня
Да, но не хочу платить заранее
Да, но не доверяю интернет-платежам
Да, но не доверяю этому сайту
Нет, дорого
Нет, неудобное расписание
Нет, мало информации и фото
Нет, просто смотрю
About the tour on
English
Deutsch
Français
Peterhof, a coastal residence of the Russian Emperors which is a famous the world over, is primarily a symbol of the age of Peter the Great!
But, sure, and of others Emperors and Empresses too...
The complex of palaces, fountains and decorative sculpture of the Lower Park and Upper Gardens is epitomized the energy and creative enthusiasm of the period when Russia, led by the indomitable will of Peter the Great, received a powerful impetus for its future development!..
And Something else...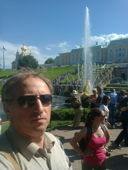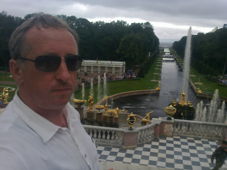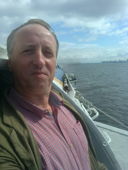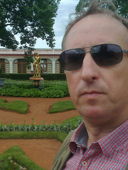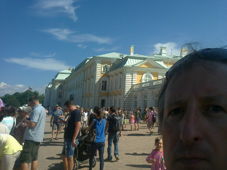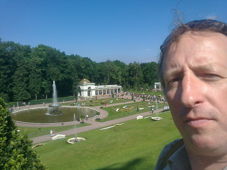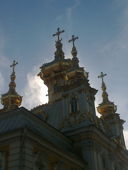 Price
NADEINK
Offer for group of 1-3 persons
с April, 23
9000 ₽
per group
Offer for group of 4-6 persons
с April, 23
12000 ₽
per group
Offer for group of 7-20 persons
с April, 23
27000 ₽
per group
Offer for group of 21-50 persons
с June, 14
39000 ₽
per group
What is included in activity
• Guide
• driver services (less 4 adult persons - 9000 rubles)
• tour (the story)
• free shuttle service to the airport/ hotel
What is not included
tickets to the parks and palaces
What places will you see
- the Great Palace
- the Great Cascade
- the Samson Fountain
- the Sea Canal
- the palace of Monplaisir
- the palace of Marly (If we will be having the time)
- the Ermitage Pavilion (If we will be having the time)
Activity book period
You can book tour up to 24 hours in advance.
Languages in what activity is performed
English, Немецкий, Russian, Французский
Directions to meet your guide
Monument of Kutuzov near Kazan Cath. on the Nevsky
How long your tour will be
6 hours
Wir werden nach Peterhof fahren!
Wir werden sehen ein bervorragendes Denkmal der russischen Kunst und Kultur des 18. und 19. Jahrhunderts!
Diese Schloβ-und Parkenemble nimmt eine Fläche von ca.1000 Hektar ein.
Es umfaβt 7 Parks mit über 20 Palasts und Pavillions…
Naturlich, das ist sehr schwierig — sehen alles bei sechs Uhr, bei ein Tage…
Aber muss man anprobieren… sehen die interessantesten und schönsten Sehenswürdigkeiten!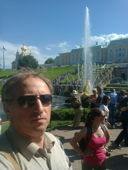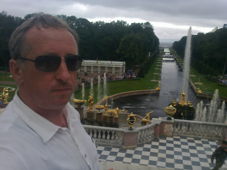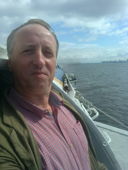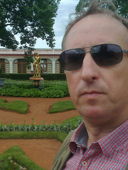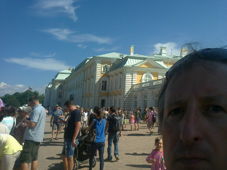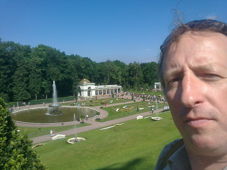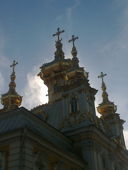 Цена
NADEINK
Для группы 1-3 человек
с April, 23
9000 ₽
за экскурсию
Для группы 4-6 человек
с April, 23
12000 ₽
за экскурсию
Для группы 7-20 человек
с April, 23
27000 ₽
за экскурсию
Для группы 21-50 человек
с June, 14
39000 ₽
за экскурсию
Что включено
Bestandteile der Exkursion:
- Hinfahrt mit dem PKW (bis 3 Personen - 9000 rub.);
- Führung während der Hin- und Rückfahrt nach Peterhof;
- Park- und Stadtführung;
- Besichtigung der zahlreichen Fontänen
- Transfer vom Flughafen/ in Hotel
Что не включено
Was gehört nicht zu den Exkursionsleistungen:
- Bestellung eines größeren Fahrzeuges
Расписание
Jeden Tag von 9 bis 16 Uhr
Какие места вы увидите
Welche Orte werden besichtigt:
- Der Untere und Obere Park
- Der Groβe Palast
- Die Groβe Kaskade
- Die Fontäne "Samson"
- Die Woronichin-Kolonnaden
- Die kleinen Schlösser des Unteren Park ("Mon plaisir" oder "Marly")
und vieles Anderes (wenn haben wir noch die Zeit).
За какой период можно бронировать
Бронирование возможно не позднее чем за 24 часа до начала. Бронируйте сейчас, места могут закончиться!
На каких языках проводится?
Английский, Немецкий, Русский, Французский
Место начала
Kutuzow-Denkmal auf dem Newski-Prospekt
Какова длительность?
6 hours
Если возникли вопросы, пожалуйста, напишите в
форме заказа
ниже
Chaque voyage à Peterhof est incroyable.
De nombreux magnifiques palais sont disséminés, telles les perles d'un collier, au sud de la capitale impériale de la Russie.
Le domaine de Peterhof se dresse au centre d'un magnifique parc paysagé, compose de jardins à la française et à l'anglaise. Le palais, avec ses vues sur la Baltique, est l'image même du triomphalisme impérial.
L'excursion en petit groupe rend possible la changement de traget, les visites de lieux qui ne sont pas inclus dans les voyages "typiques".
Bien sûr, une seule visite ne peut pas donner une connaissance de l'ensemble de Peterhof, mais il est tout à fait réaliste de voir exactement ce que l'on veut et de s'arrêter sur les sujets qui intéressent particulièrement.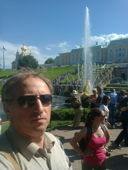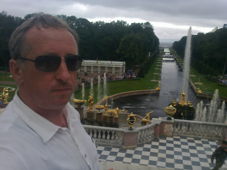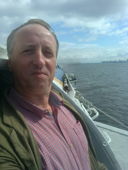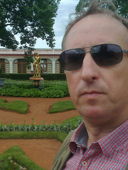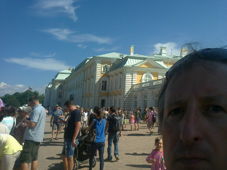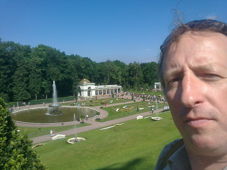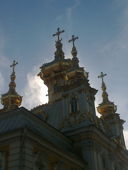 Цена
NADEINK
Для группы 1-3 человек
с April, 23
9000 ₽
за экскурсию
Для группы 4-6 человек
с April, 23
12000 ₽
за экскурсию
Для группы 7-20 человек
с April, 23
27000 ₽
за экскурсию
Для группы 21-50 человек
с June, 14
39000 ₽
за экскурсию
Что включено
Ce qui est inclus:
- le trajet en voiture (jusqu'à trois adultes touristes - 9000rub.),
- l'excursion sur le trajet aller et retour,
- l'excursion à Peterhof,
- l'excursion au parcs supérieur, inférieur, Alexandria,
- l'excursion à un de palais de Peterhof
- transfert aéroport ou à l'hôtel
Что не включено
Ce qui n'est pas inclus:
- les billets d'entrée de parcs et de palais
- le transport de plus de trois adultes personnes.
Расписание
Chaque jour de 9 à 15 heures
Какие места вы увидите
Ce que vous verrez:
- le Palais de Pierre le Grand,
- les parcs,
- les palais au parc inférieur,
- les fontaines et les jeux d'eau,
- la mer baltique,
- la cathédrale Saint-Pierre-et-Saint-Paul.
.. et bien plus encore
За какой период можно бронировать
Бронирование возможно не позднее чем за 24 часа до начала. Бронируйте сейчас, места могут закончиться!
На каких языках проводится?
Английский, Немецкий, Русский, Французский
Место начала
Le monument de Kutuzov près de Notre-Dame-de-Kazan
Какова длительность?
6 hours
Если возникли вопросы, пожалуйста, напишите в
форме заказа
ниже
Есть вопрос? Вы можете задать его организатору