8 (812) 407-36-52
Ежедневно с 9 до 21 по Москве
Оплата наличными и онлайн
Бесплатная отмена за 72 часа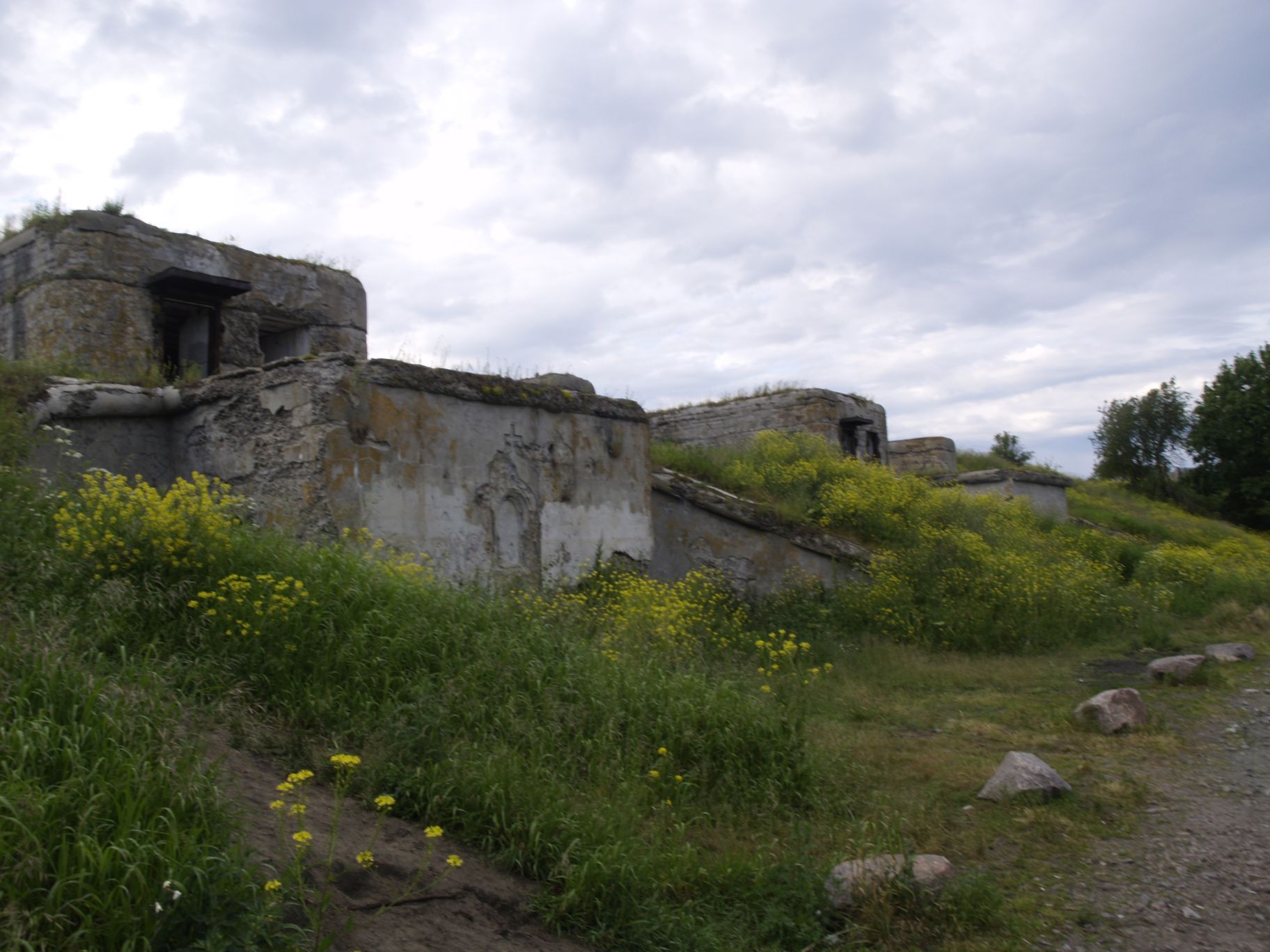 Forts and docks of Kronstadt
---
E-ticket
English / Français
Exploration of dry docks and forts (appropriate clothes, shoes and a minimum of physical endurance required)
On-demand seaside picnic in the natural reserve
Interactive narrative about the history and cultural heritage of Kronstadt
Гарантия места
Можно оплатить банковской картой на сайте или наличными в офисе в Петербурге
---
A day-long exploration of forts and docks of Kronstadt, an authentic suburb with a rich history, and once the largest naval fortress of the Baltic sea. Abandoned docks, picturesque old fortifications located in the middle of a coastal reserve and an on-demand seaside picnic as a reward of a day's worth of walking and climbing across the living history of Russian military genius.
---
Хотите ли вы пойти на экскурсию?
Да, запишите меня
Да, но не хочу платить заранее
Да, но не доверяю интернет-платежам
Да, но не доверяю этому сайту
Нет, дорого
Нет, неудобное расписание
Нет, мало информации и фото
Нет, просто смотрю
About the tour on
English
Français
A day-long exploration of Kronstadt, a historical suburb of Saint-Petersburg and the largest naval fortress of the Baltic sea. A town of officers, scientists, clergy and merchants, Kronstadt will capture your heart without you noticing it with its impressive docks and canals, authentic green streetscape, romantic ruins and a wonderful view on Neo-Byzantine Naval Cathedral built about a century ago. We will climb into a huge dry dock and explore a network of hydraulic installations in the historical center of Kronstadt (with a glimpse upon other scenic parts of town, of course) and then travel to other two abandoned forts located in a forest reserve in the western part of the island. An on-demand seaside picnic at Fort Reef and a charming overlook of Neva Bay from the dam that connects Kronstadt to the mainland will be a bonus.
What is included in activity
Walking tour (with a 1 hr minibus commute and 1-2 bus stretches within Kronstadt) across the city and in the nearby natural reserve overlooking the sea, total walking distance ~ 10 km over the whole day;
- Exploration of dry docks and forts (appropriate clothes, shoes and a minimum of physical endurance required);
- On-demand seaside picnic in the natural reserve;
- Interactive narrative about the history and cultural heritage of Kronstadt.
What is not included
Activity schedule
Total duration ~8-9 hours (2 hours of commute from and to St Petersburg and 6-7 hours of exploration of Kronstadt)
What places will you see
- Forts
- Dry dock and hydraulic infrastructure
- Natural reserve
- Historic center of Kronstadt, with an authentic streetscape, several abandoned buildings and an impressive neo-Byzanthian-style Naval Cathedral of Kronstadt
Activity book period
You can book tour up to 24 hours in advance.
Languages in what activity is performed
English, French
Directions to meet your guide
Chyornaya Rechka metro station
How long your tour will be
7 hours
Ce voyage de longue durée nous amenera à Kronstadt, une bainlieue la plus éloignée de Saint-Pétersbourg, autrefois la base navale majeure de la Russie et une ville authentique des officiers marins, des ingénieurs et du clergé. Nous parlerons aussi de son histoire tragique lors des années de la Révolution. Les paysages pittoresques du vieux port et de la ville, un dock de radoub immense, deux immences forts abandonnés situés au milieu du parc naturel à l'ouest de l'île et la splendide Cathédrale Navale seront une récompense digne d'un long trajet en mini-bus. Un piquenique sur le quai (à la demande) et une belle vue de la digue qui relie l'île au continenent feront un bonus non négligeable.
Цена
| | | | |
| --- | --- | --- | --- |
| Билет | | 7000 ₽ | за экскурсию |
Что включено
- Transfert en transport public (mini-bus) à l'île Kotlin et un trajet en bus municipal dans la direction des forts à l'ouest de l'île;
- Une longue balade pietonne à travers la ville et visite des anciens docks et installations hydrauliques de XVIII-XIXe ciècles (prévoir des chaussures et des vêtements résistants; descente à l'interieur du dock de radoub à la demande);
- Une randonnée de ~ 6 km dans le parc naturel et visite des forts abandonnés;
- Pique-nique à la plage d'un fort abandonné ou en ville (à la demande);
- récit sur l'histoire de Kronstadt et l'image de la ville
Что не включено
- Visite des musées (sauf la Cathédrale navale)
Расписание
Départ à 10h30 de station métro Chernaya Rechka;Arrivée au centre-ville de Kronstadt à 11h30;Balade urbaine, visite de la Cathédrale Navale et exploration des installations hydrotechniques entre 11h30 et 14h00;Pause déjeuner à la demande;Transfert à Fort Shants en bus municipal à 15h00;Exploration des forts et du parc naturel à pied entre 15h30 et 17h30;Retour au centre ville de Kronstadt à 18h et départ à Saint-Pétersbourg;Retour à Saint-Pétersbourg à 19 h.
Какие места вы увидите
Centre-ville authentique, Cathédrale navale, système des installations hydrauliques, fortifications de XIX-XXe siècle
За какой период можно бронировать
Бронирование возможно не позднее чем за 24 часа до начала. Бронируйте сейчас, места могут закончиться!
На каких языках проводится?
Английский, French
Место начала
Station métro Chernaya Rechka (en déhors du pavillion)
Какова длительность?
7 hours
Если возникли вопросы, пожалуйста, напишите в
форме заказа
ниже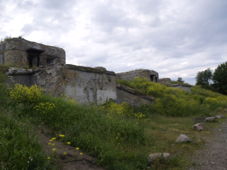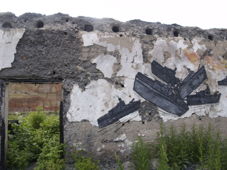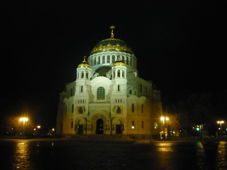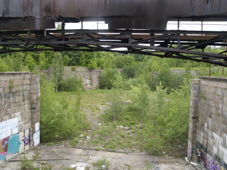 Forts and docks of Kronstadt - customer reviews
Paul J., Northampton, England
May, 12 2017
Very good, saw a lot. But needed better service with tour visas.
Reviews of other tours by Arsene
A very enjoyable experience. I learned a lot about St Petersburg. Arseny was a fantastic guide - well informed and a great communicator . I reccomend this tour without reservation.
about 2 months ago
Amazing tour! We had a rough start to the day and almost canceled. We are so happy that we didn't. Arsene is a wonderful guide! He was very informative and accommodating. We would highly recommend this tour to anyone who is interested in architectural history, urban decay or if you just want to get out of the tourist hot spots.
over 1 year ago
Arsene is an exceptionally well qualified, knowledgeable, interesting, friendly, professional guide that we recommend warmly. His wide range of deep, precise knowledge, attentive ear to all questions, personal involvement and evident love of his city made his tour a true pleasure for us both. Erling and Linn, Norway.
over 1 year ago
It was really good experiment with an expert guide. The weather was really icy, but it's normal in January. It gave an additional atmosphere to this amazing square and this old-time factory. The guide gave a lot of detail and information of the history of the architecture and the factory. It was a real pleasure! And it's a good opportunity to take so nice pictures.
over 1 year ago
Arsene provided our family (2 adults + 3 teens) with a remarkable afternoon. All of us enjoyed his tour very much, and we highly recommend it for tourists and Spb residents. Thanks, Arsene!
about 2 years ago
Arsene's tour was the highlight of our time in St. Petersburg! We'll be highly recommending it to all of our friends who come here.
about 2 years ago