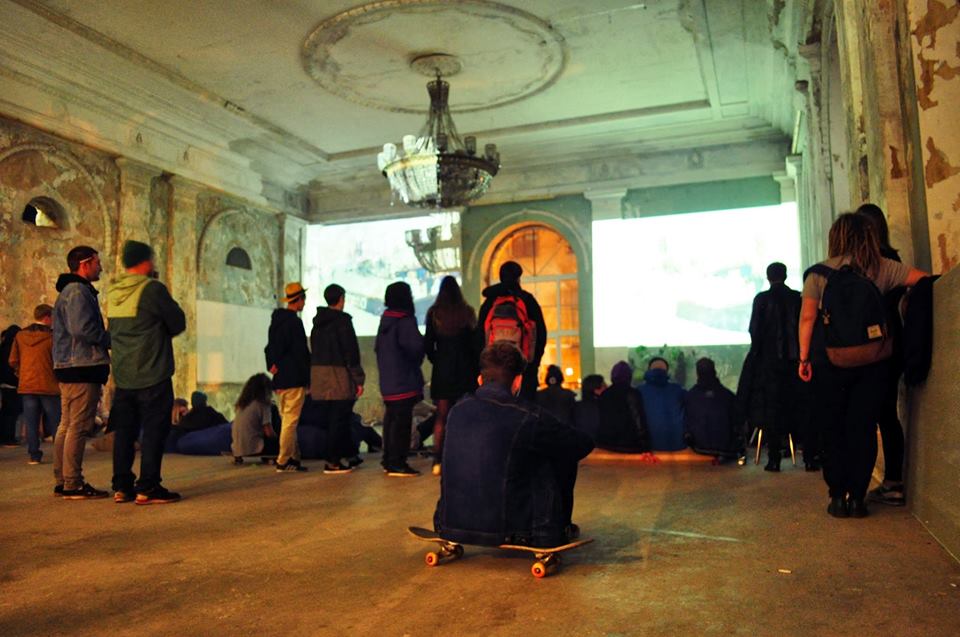 Creative spaces of Saint Petersburg
---
E-ticket
English
Гарантия места
Можно оплатить банковской картой на сайте или наличными в офисе в Петербурге
---
Хотите ли вы пойти на экскурсию?
Да, запишите меня
Да, но не хочу платить заранее
Да, но не доверяю интернет-платежам
Да, но не доверяю этому сайту
Нет, дорого
Нет, неудобное расписание
Нет, мало информации и фото
Нет, просто смотрю
In early 90's the common property was privatised by newly formed oligarchy. So both industrial building and historical houses belonged for years to the narrow group of people who had not many ideas of new functions for them. It turned out into plenty of abandoned or unused space in the modern center. Since 2012 more and more young entrepreneurs use this space following Western trends with Russian specific. Does any investor come to art scene? Where do we meet censorship or discrimination? Is it easy to run your own bar, coffee shops, showroom or craft workshop in the second biggest city in Russia? Let's see how it works and discuss political and cultural aspects and try to find something unique behind the global trends.
I'm Olya. I'm not a tour guide but an activist relating with creative spaces and modern culture scene since 2012, now an ideologist of civic education project 'Trava'. For the FIFA World Cup period I started a civic campaign 'Cup for People' (http://cupforpeople.spb.ru/).
The tour is flexible according to the weather, your interests and events happening in the places. We might see the oldest art-center squatted by underground artists and musicians in early 90's, 10 year old space in the former bread factory, designers spot and modern creative spaces. I'll tell the last history of creative spaces, recommend some design shops and cozy cafe and bars. We can visit some exhibitions and sometimes events, try local streetfood. I'd give you extra contacts and recommendations based on your interest. So I'll be your local guide in the scene. And we'd discuss politics, globalization and try to find something unique behind the global trends.
Dear tourists, I can't be available every day to host a tour so please don't pay for it until I confirm it with a customized (not automatic) letter.
You can also use my map: http://trava.education/creativespaces.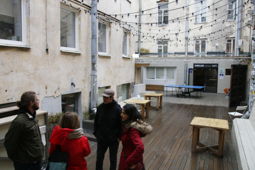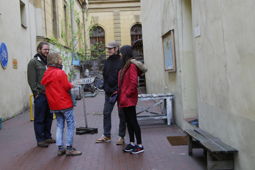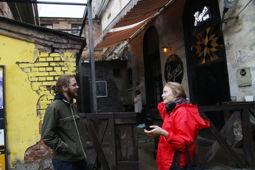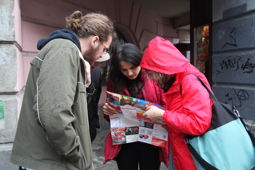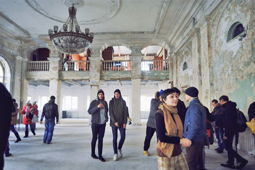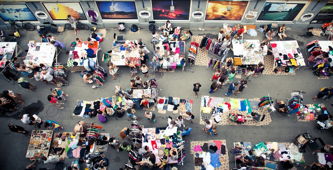 Price
Ticket
Offer for 1 person
2800 ₽
per person
Offer for group of 2-4 persons
2200 ₽
per person
Offer for group of 5-10 persons
1800 ₽
per person
Activity book period
You can book tour up to 24 hours in advance.
Languages in what activity is performed
English
Directions to meet your guide
Grazhdanskaya, 13-15, in the yard
How long your tour will be
3 hours
→




Creative spaces of Saint Petersburg
Tags:
Creative spaces of Saint Petersburg - customer reviews
Eerobbin, Saint Petersburg, Россия
August, 8 2018
Got to meet really dedicated, interesting, and passionate people and see a little bit of St Petersburg through there eyes. Really appreciate Olya's patience and open-mindedness with our zillions of questions. We learned a lot and got to see parts of St Petersburg that we would never have encountered otherwise (or had the knowledge to appreciate). Really inspiring to meet so many people who are working to change things and build a future that is more inclusive, vibrant, and equitable for all.
Christia, ,
June, 30 2018
We loved our tour with Olya. She showed us places we would not have been able to find by ourselves. Her knowledge of creative spaces is extraordinary. We really enjoyed our time with her. Also, she gave us some great tips for the rest of our time in Saint Petersburg and also in Moscow. Can not recommend highly enough.
Crrmmm, Portugal
March, 12 2018
Another side of St Petersburg: the liveliest and enriching side.
Hanna.su, Helsinki, Финляндия
November, 21 2017
A unique and interesting tour for all those who want to see also other things than the main touristic attractions. Olya is a great and enthusiastic guide, who also gave us other tips for the rest of our stay. Warmly recommended!
Tammy, Израиль
September, 7 2017
Sydneytr, Россия
August, 4 2017
We had an amazing tour with Olga :) she is a lovely guide and even better person ! She provided us with tons of information and tips we never would have found out about by ourselves. We've already been back to some of the places she showed us and they were great ! Thanks again ! <3
Marylene B., Canada
August, 3 2017
Idéal pour prendre le pouls de cette ville en pleine effervescence artistique. Olga est formidable! je recommande chaudement cette visite!
Maureen0, Summerfield, США
July, 21 2017
We had the most amazing tour of creative usages of spaces. Olya was a wonderful guide. Insightful and fun, knowledgeable and clever. We would go back again for more!
Iriscai1, Brussels, Belgium
April, 30 2017
she is a great tour guide and give me many special information. If you come to st peterburg don't miss her tour!!
Lorettan, London, United Kingdom
September, 20 2016
This was a very nice tour. Olga is so involved into everything going on that you really get a taste of the "alternative" life in Petersburg. Highly recommended. Also the process/ contact etc. is very straight forward.