8 (812) 407-36-52
Ежедневно с 9 до 21 по Москве
Оплата наличными и онлайн
Бесплатная отмена за 72 часа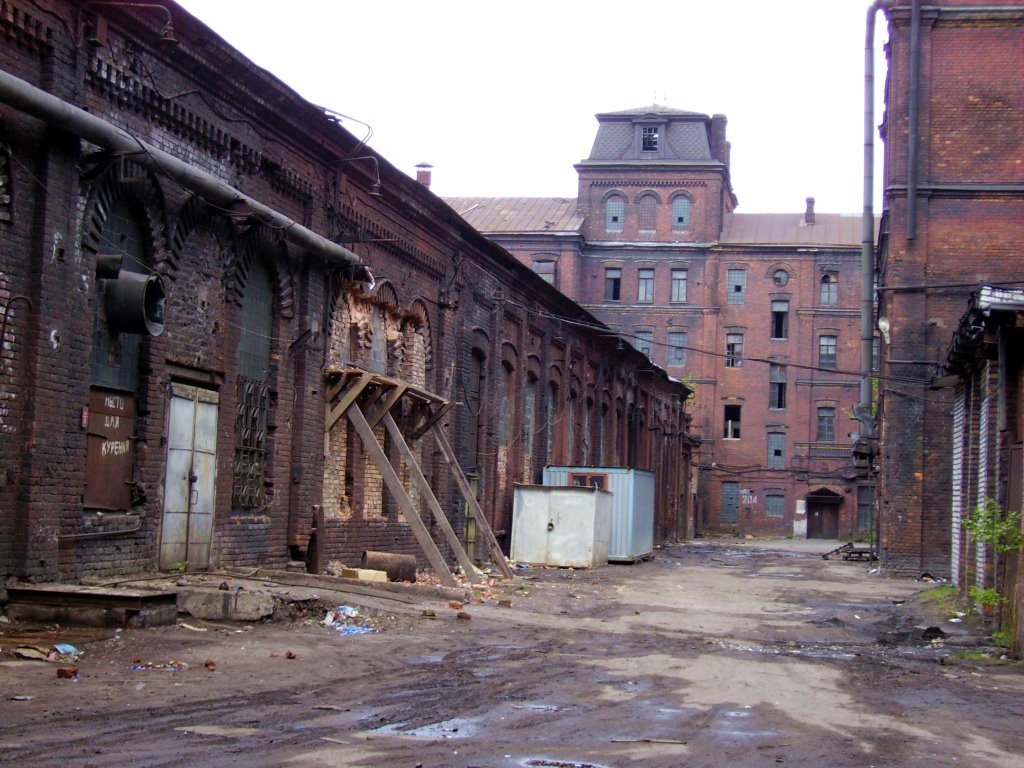 Red Bermuda Triangle: stories and mysteries of an old industrial district
---
E-ticket
English / Русский язык / Français
A guided tour / sociological walk around one of the most spectacular industrial complexes of Saint Petersburg:
Walking tour (sturdy footwear and easy clothes recommended) with eventual stops for taking photos
Some minor extensions of itinerary (post-war housing complexes to the west of Narvskaya metro) available on demand
Гарантия места
Можно оплатить банковской картой на сайте или на месте организатору
---
An off the beaten track historical/sociological walk around a scenic industrial district of Saint Petersburg
---
Хотите ли вы пойти на экскурсию?
Да, запишите меня
Да, но не хочу платить заранее
Да, но не доверяю интернет-платежам
Да, но не доверяю этому сайту
Нет, дорого
Нет, неудобное расписание
Нет, мало информации и фото
Нет, просто смотрю
About the tour on
English
Français
An "off the beaten track" tour around and through the famous Red Triangle, one of the most spectacular historic industrial complexes of old Saint Petersburg, and surrounding working class areas of the end of 19th — first half of 20th century.
Our trip will include a scenic (and somewhat gloomy) industrial district with an abandoned railroad, housing complexes of various styles, and several masterpieces of early Soviet architecture. Our space and time travelling will be accompanied by observations and anecdotes about those who witnessed the rise of Communist regime in Russia — and of their nowadays descendants.
Price
Ticket
Offer for group of 1-2 persons
2500 ₽
per group
Offer for group of 3-5 persons
3500 ₽
per group
What is included in activity
A guided tour / sociological walk around one of the most spectacular industrial complexes of Saint Petersburg:
- walking tour (sturdy footwear and easy clothes recommended) with eventual stops for taking photos;
- historical, architectural and sociological narrative about the territory's past and present and its links to today's Saint-Petersburg (that should NOT be boring - I minimized the names-and-dates stuff in favor of living memory and legend);
- some minor extensions of itinerary (post-war housing complexes to the west of Narvskaya metro) available on demand.
What is not included
- Visiting interiors of industrial buildings (most of them are occupied or unsafe), except for one or two possible destinations
Activity schedule
Total itinerary length ~ 4.5 km
What places will you see
- Ensemble of industrial buildings and an abandoned railroad track in Krasny Treugolnik (The Red Triangle) factory;
- Early Soviet housing complexes on Ivana Chernykh / Traktornaya street;
- Ensembles of Kirovskaya and Stachek squares;
- Interior of Narvskaya metro station
Activity book period
You can book tour up to 36 hours in advance.
Languages in what activity is performed
English, Russian, French
Directions to meet your guide
Baltiyskaya subway station
How long your tour will be
2 hours
Un tour de Saint-Pétersbourg hors des sentiers battus aux alentours et à travers du fameux Triangle Rouge, un des complexes industriels les plus spectaculaires de la fin XIXe — début XXe ciècle, des quartiers ouvriers de différentes périodes et de quelques grands ensembles de l'époque soviétique.
Notre balade sera accompagnée d'un commentaire historique et sociologique sur la vie quotidienne des gens simples de l'époque de la Révolution et d'aujord'hui, et de plein d'anecdotes reflêtant l'histoire vivante et le présent de la ville derrière les façades et les grands noms.
Цена
Билет
Для группы 1-2 человек
2500 ₽
за экскурсию
Для группы 3-5 человек
3500 ₽
за экскурсию
Что включено
- balade pietonne (vêtements et chaussures simples et résistants recommandés) et arrêts éventuels de prise de vue;
- présentation historique/architecturale/sociologique informelle du passé et du présent du territoire explorée (peu de noms et dates et beaucoup + de faits, anecdotes et légendes urbaines);
- extensions d'itinéraire possibles à la demande (quartiers classicisme stalinien de l'après-guerre).
Что не включено
- exploration et prise de vue des intérieurs de l'usine (sauf quelques exceptions, les intérieurs sont soit inaccessibles, soit vétustes et dangereux)
Какие места вы увидите
- Quartiers historiques aux alentours de Obvodny Canal;
- Ensemble industriel et chemin de fer abandonné de l'usine Krasny Treugolnik (Le Triangle Rouge);
- Cités ouvrières constructivistes des années 1920 (quartier Ivana Chernikh / Traktornaïa)
- Ensembles des places Kirovskaïa et Stachek et architecture stalinienne;
- Station de métro Narvskaïa
За какой период можно бронировать
Бронирование возможно не позднее чем за 36 часов до начала. Бронируйте сейчас, места могут закончиться!
На каких языках проводится?
Английский, Русский, French
Место начала
Station métro Frounzenskaïa
Какова длительность?
2 hours
Если возникли вопросы, пожалуйста, напишите в
форме заказа
ниже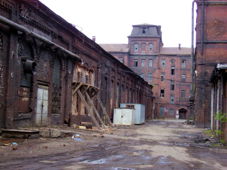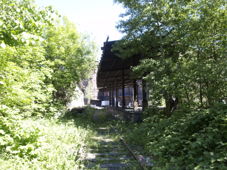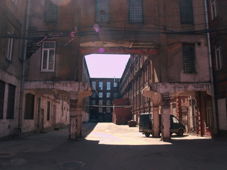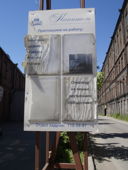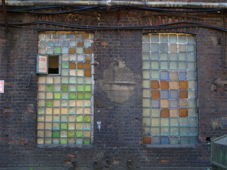 Red Bermuda Triangle: stories and mysteries of an old industrial district - customer reviews
Carter.b, Россия
August, 1 2018
A very enjoyable experience. I learned a lot about St Petersburg. Arseny was a fantastic guide - well informed and a great communicator . I reccomend this tour without reservation.
Ghettosh, Caledonia, США
May, 20 2017
Amazing tour! We had a rough start to the day and almost canceled. We are so happy that we didn't. Arsene is a wonderful guide! He was very informative and accommodating. We would highly recommend this tour to anyone who is interested in architectural history, urban decay or if you just want to get out of the tourist hot spots.
Linn Ø., Norway
February, 19 2017
Arsene is an exceptionally well qualified, knowledgeable, interesting, friendly, professional guide that we recommend warmly. His wide range of deep, precise knowledge, attentive ear to all questions, personal involvement and evident love of his city made his tour a true pleasure for us both. Erling and Linn, Norway.
Lenoirpy, Belgium
January, 9 2017
It was really good experiment with an expert guide. The weather was really icy, but it's normal in January. It gave an additional atmosphere to this amazing square and this old-time factory. The guide gave a lot of detail and information of the history of the architecture and the factory. It was a real pleasure! And it's a good opportunity to take so nice pictures.
Wholegra, Plano, США
September, 19 2016
Arsene provided our family (2 adults + 3 teens) with a remarkable afternoon. All of us enjoyed his tour very much, and we highly recommend it for tourists and Spb residents. Thanks, Arsene!
Rachelnu, США
June, 28 2016
Arsene's tour was the highlight of our time in St. Petersburg! We'll be highly recommending it to all of our friends who come here.
Ejactat, Levallois-Perret, France
June, 26 2016
L'excursion se présente comme une succession de tableaux où l'on se sent peu à peu happé par l'envie de découvrir ces bâtiments désaffectés, empreints d'une certaine beauté, dont l'atmosphère rappelle celle de quelque jeu vidéo de type FPS dans quelque site industriel angoissant. Va-t-on se faire attaquer par un couple d'aliens venus explorer les lieux ? Va-t-on se faire tirer dessus par des gardes munis d'armes laser invraisemblables ? Cela se pourrait bien ;-) En tout cas, c'est dans ce genre d'endroits que ça a dû arriver :)
Plus qu'un passeur - un stalker - connaissant les bonnes fenêtres par lesquelles entrer et les pièges (mortels ?) à éviter, Arsène relate de façon pédagogique un certain nombre de faits (dont certains absolument terrifiants) sur cette usine tellement gigantesque qu'on en vient à se demander si elle a finalement une quelconque limite spatiale.
Les lieux regorgent de divers objets abandonnés parfois surprenants : j'ai à un moment réalisé que j'avais marché par inadvertance sur un masque à gaz.
Je recommande chaudement cette excursion dans ce monstre de brique rouge fascinant aux maintes tentacules.
Arsene did a great job of showing my group around the industrial site. Was certainly an area i would not have seen on my own. Arsene had a great depth of knowledge about the area from many different perspectives. Would gladly recommend to anyone!

Une excellente façon se sortir des sentiers battus à St Petersbourg et de voir au delà des palais de l'hyper-centre. Arsène parle un excellent français et donne à voir un autre visage de la ville qu'on ne soupçonne pas forcément.
Merci!

Reija Y., Helsinki, Финляндия
August, 8 2015
I really liked Arsenes tour in industrial district with an abandoned railroad, housing complexes of various styles, and several masterpieces of early Soviet architecture. He knoes so much about the architecture and history of city!
Any person interested in urbanism, industrial buildings, architecture and history would love this! Arsene's English is excellent!
Reija from Finland