Excursions to Саамская деревня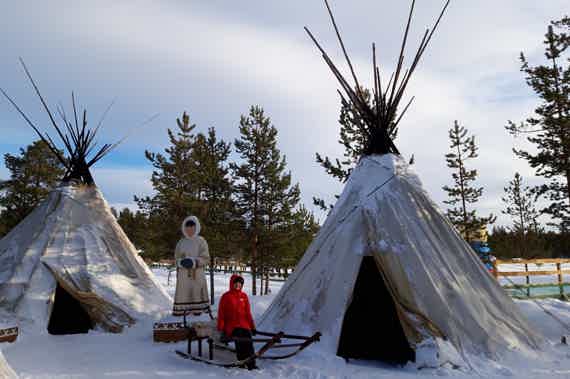 Sami village "SAM-SYIT"
You will travel to one of the few places of residence of the indigenous peoples of the North - the Sami. We invite you to visit a real Sami village, lost among the Lovozero tundras...
tomorrow at 08:30
Tue, 28 Jun, 08:30
Saami village: photo tour, nature, local animals and food, cool guide!
To get acquainted with the small Sami people and their culture, to make the most intimate wish near the Sami idols; to see, photograph and feed real reindeer; to ride a sleigh attached to reindeer; to try local cuisine; to stroke real huskies and take photos with them; to ride a banana attached t...
Teriberka — coast of the Arctic ocean
Good day to all. My name is Nikolai, and I am a tour guide. One of the few certified, licensed specialists in our region...
You will also be interested