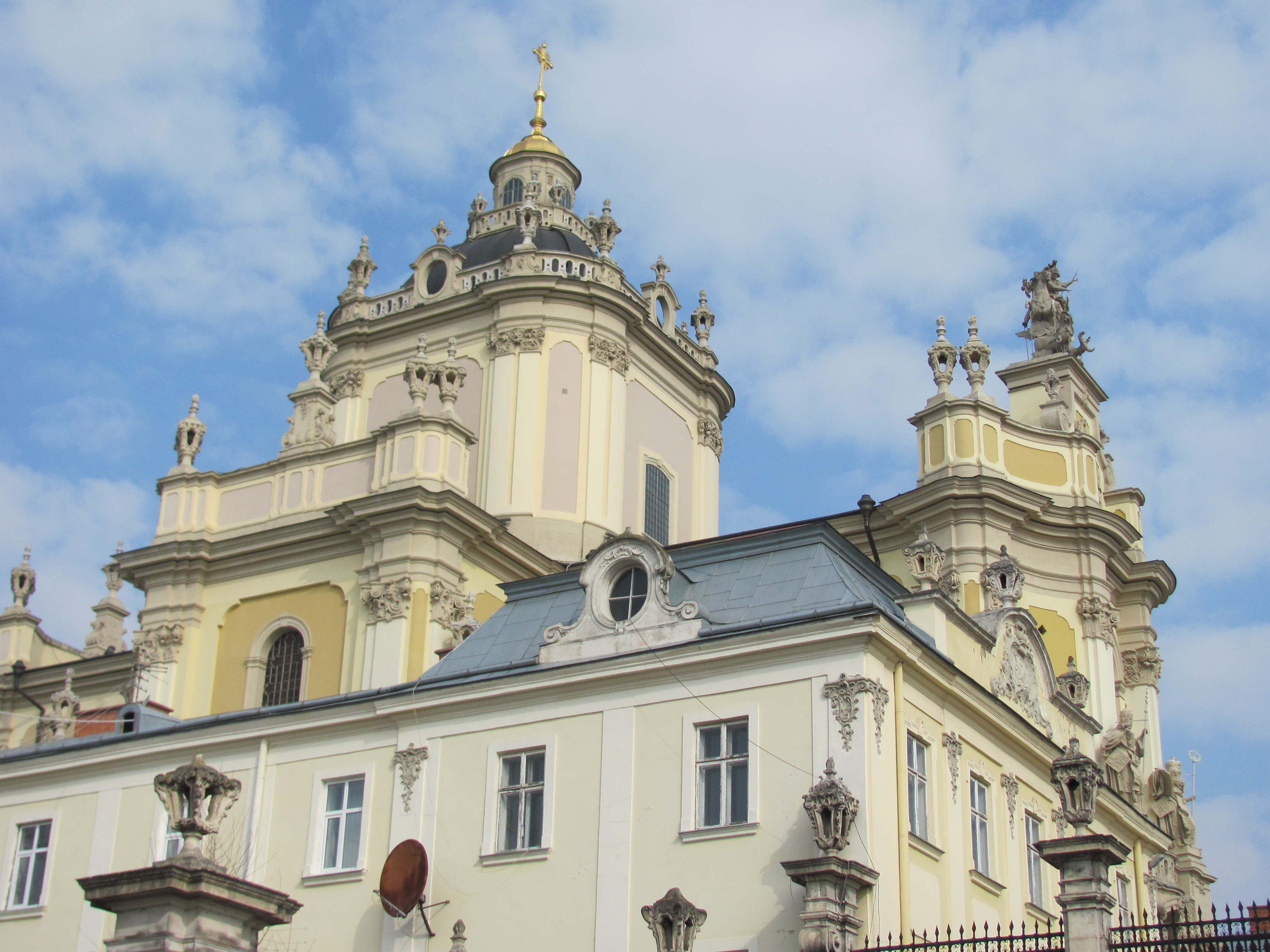 UKRAINIAN LVIV
---
E-ticket
English / Русский язык / Українська
Гарантия места
Можно оплатить банковской картой на сайте или наличными в Евросети или Связном
---
Основанный в XIII столетии князем Даниилом Галицким, Львов успел побывать частью Польши, Австро-Венгрии, Российской империи, Советского Союза и независимой Украины. Каждый из исторических периодов наложил свой отпечаток на облик города. В рамках индивидуальной пешеходной экскурсии вас ждет знакомство с украинским наследием Львова – от средних веков и до наших дней.
Хотите ли вы пойти на экскурсию?
Да, запишите меня
Да, но не хочу платить заранее
Да, но не доверяю интернет-платежам
Да, но не доверяю этому сайту
Нет, дорого
Нет, неудобное расписание
Нет, мало информации и фото
Нет, просто смотрю
About the tour on
English
Українська
Lviv downtown spoke primarily in Polish or German in the medieval period. Ukrainians usually settled in the suburbs. Nevertheless, even in those days "not many Ruthenians, but a lot of Rus" were in Lviv. City walls, the palaces of gentry and the houses of burghers, cathedrals and monasteries were built oftenly by the Ukrainian hands and under significant influence of Ukrainian artistic and religious traditions.
The fortune — a cruel and fair — decided so, that even in the most difficult times for the Ukraine, Galicia and Lviv preserved Ukrainian culture, language and traditions.
It is aware, visiting numerous churches of Lviv — encient, Ukrainian by the spirit and embodiment; examining beautiful buildings of Ukrainian Modern; admiring the rich and unique exhibits of Lviv artistic and memorial museums belonging to Ukrainian heritage.
Price
| | | | |
| --- | --- | --- | --- |
| Regular ticket | | 750 UAH | per group |
Activity book period
You can book tour up to 36 hours in advance.
Languages in what activity is performed
English, Russian, Ukrainian
Directions to meet your guide
The Yard of Uspenska church, 9 Pidvalna street
How long your tour will be
3 hours
За часів середньовіччя Львівське середмістя говорило найбільше польською або німецькою — українці зазвичай селилися у передмістях. Тим не менше, навіть у ті часи у Львові було «мало русинів, але багато Русі». Міські фортифікації, шляхетські палаци та міщанські кам'яниці, костели та монастирі дуже часто зводилися українськими руками та під відчутним впливом українських художніх та конфесійних традицій.
Доля вирішила так, що навіть у найважчі часи Галичина та Львів зберігали українську мову, культуру та традиції, здобувши звання «українського П'ємонту».
Це усвідомлюєш, відвідуючи чисельні храми Львова, — давні, українські за духом та втіленням ; оглядаючи вишукані будівлі українського Модерну; дивлячись на споруди, безпосередньо пов'язані із віковою боротьбою українців за свою науку, культуру, освіту та державність;
милуючись багатою та унікальною україникою львівських художніх та меморіальних музеїв.
І пережити це все Вам допоможе екскурсія ЛЬВІВ УКРАЇНСЬКИЙ.
Цена
| | | | |
| --- | --- | --- | --- |
| Regular ticket | | 750 грн. | за экскурсию |
За какой период можно бронировать
Бронирование возможно не позднее чем за 36 часов до начала. Бронируйте сейчас, места могут закончиться!
На каких языках проводится?
Английский, Русский, Ukrainian
Место начала
Подвір'я Успенської церкви, вул. Підвальна, 9
Какова длительность?
3 hours
Если возникли вопросы, пожалуйста, напишите в
форме заказа
ниже
UKRAINIAN LVIV - customer reviews
No reviews yet
Reviews of other tours by Igor
I took Lviv Fortifications in April 2014 and was amazed at Ihor's profound knowledge of the subject and the city's history in general. Ihor's services are highly recommended; a tour with him will make you stay in Lviv even more enjoyable and entertaining.
almost 4 years ago