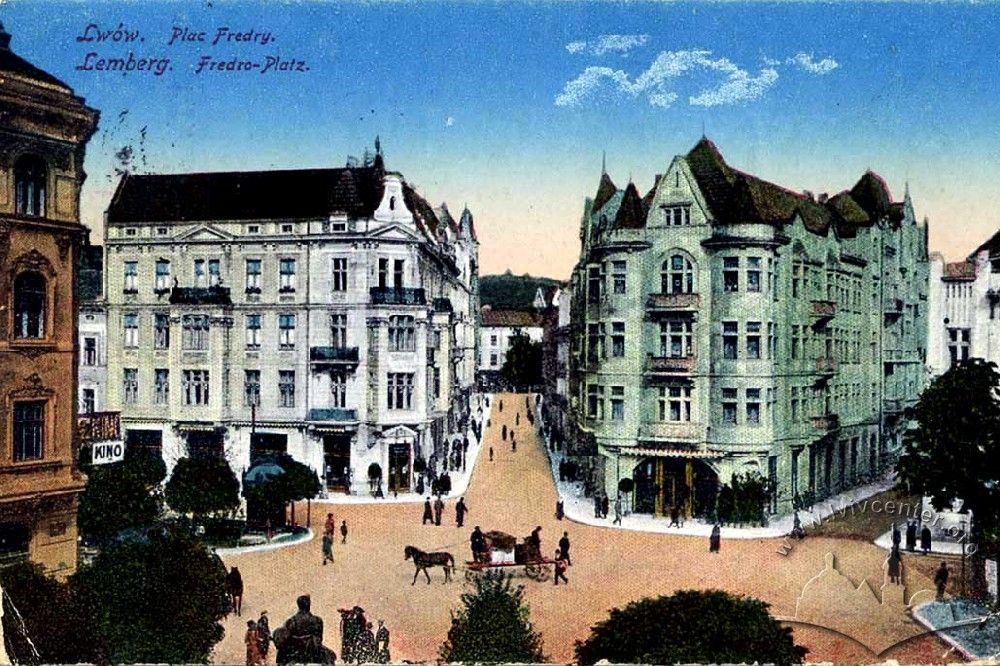 The traces of Russian emperors in Lviv
3 hours
Private пешеходная
E-ticket
English / Русский язык / Українська
Гарантия места
Можно оплатить банковской картой на сайте или наличными в Евросети или Связном
---
Хотите ли вы пойти на экскурсию?
Да, запишите меня
Да, но не хочу платить заранее
Да, но не доверяю интернет-платежам
Да, но не доверяю этому сайту
Нет, дорого
Нет, неудобное расписание
Нет, мало информации и фото
Нет, просто смотрю
About the tour on
English
Українська
During it's long and complicated history Lviv belonged to different countries neighboring with the Ukraine. But, besides a few months during WW1, Lviv was never included into the borders of the Great Moscow principality or Russian empire. At the same time the city had intensive economic relations and played a significant role in the history of this neighboring state. During the tour, in addition to the most well-known Lviv objects You will see beautiful palaces, abbeys, churches associated with the remarkable history of Old Russia and it's key figures — tzars, emperors, ambassadors, politicians, generals, writers, artists, scientists. You will hear about the amazing interplay of political events and personal fortunes.
The tours are provided for individual groups.
Price
| | | | |
| --- | --- | --- | --- |
| Regular ticket | | 750 UAH | per group |
Activity book period
You can book tour up to 36 hours in advance.
Languages in what activity is performed
English, Russian, Украинский
Directions to meet your guide
The entrance to Central history archive in Lviv, 3 Soborna sq.
How long your tour will be
3 hours
В різні моменти своєї буремної історії наше місто належало різним іноземним державам. Проте, за винятком нетривалого періоду під час першої світової війни Львів ніколи не входив до складу російського царства або імперії. Тим не менше, Львів мав жваві економічні зв"язки з Росією та відігравав значну роль в історії цієї країни. Тут в різні часи та за різних обставин перебували відомі російські державці, дипломати, військові, діячі культури та науки. Тут укладалися міжнародні угоди та приймалися рішення, які мали важливе значення для Росії та інших країн Європи.
На додаток до ключових львівських пам"яток Ви побачите унікальні монастирі, храми, палаци та інші споруди, де за різних — цікавих та драматичних обставин перебували відомі та неоднозначні фігури російської історії. Ви почуєте захоплюючу розповідь про химерні переплетення історичних подій та людських доль.
Екскурсії проводяться для індивідуальних груп.
Цена
| | | | |
| --- | --- | --- | --- |
| Regular ticket | | 750 грн. | за экскурсию |
За какой период можно бронировать
Бронирование возможно не позднее чем за 36 часов до начала. Бронируйте сейчас, места могут закончиться!
На каких языках проводится?
Английский, Русский, Украинский
Место начала
Біля входу у Центральний історичний архів, пл. Соборна, 3
Какова длительность?
3 hours
Если возникли вопросы, пожалуйста, напишите в
форме заказа
ниже
→




The traces of Russian emperors in Lviv
Tags:
Отзывы путешественников
1
No reviews yet
Reviews of other tours by Igor
I took Lviv Fortifications in April 2014 and was amazed at Ihor's profound knowledge of the subject and the city's history in general. Ihor's services are highly recommended; a tour with him will make you stay in Lviv even more enjoyable and entertaining.
about 4 years ago