Warner Bros.St.: The Making of Harry Potter (with Return Transportation)
Get your hands on some of the most coveted tickets around and experience the truly incredible Warner Bros. Studio Tour London. Explore grandiose sets, get up close to your favourite props and discover the craftsmanship and talent that went in to creating the iconic films. Your foray into the Wizarding World begins where Harry's did, in the cupboard under the stairs. Then, after an introductory video featuring some of your favourite characters, you are welcomed into the Great Hall, set up for a feast. Here you can see the actual costumes and wigs worn by prominent members of the cast, before walking through to the first studio where you'll find sets costumes props and Death Eaters.
Group
7 hrs
Group size up to 20 persons
Full refund for cancellations up to 48 hours
You can get the full amount back when paying online
English
What to Expect
The Sets
After you leave the Great Hall, you'll soon find yourself entering the Forbidden Forest through a gate flanked by masked Death Eaters, right into the lair of Aragog. The Forbidden Forest seen in The Philosophers Stone was a mixture of location and studio shooting, whereas the Chamber of Secrets was all done in the Studio. The creepy set is complete with light and sound effects, as well as some unwelcome guests.
Move on to the iconic Platform 9¾ and walk through the Hogwarts Express, taking a look at well-known props from each film. The Hogwarts Express provided the background for the first ever shot captured for Harry Potter and the Philosopher's Stone and then, 10 years later, for the very last shot during Harry Potter and the Deathly Hallows Part 2.
Possibly the most exciting part of the tour is Diagon Alley. We won't give much away however, the dusty Ollivanders wand shop was home to more than 17,000 individually labelled wand boxes during the film!
The Animatronics
The terrifying Basilisk that lived within The Chamber of Secrets was created with a mix of practical and visual effects, and a full-sized mouth was created, measuring 30ft long with jaws 3ft deep. An aquatronic model was also made that could slither up a track and get close to Harry.
Buckbeak the Hippogriff, one of the books most loved creatures (after Hedwig, of course), had three incarnations; one standing, another rearing and a third lying down, all with moving parts and each feather was individually glued on!
The Art Department
On your tour you'll come across the incredible Hogwarts Castle model. A team of 86 artists and crewmembers built the first version of the castle, which was enhanced with digital effects to create the unforgettably realistic views of the school. With 2,500 fibre optic lights, which flicker to give the illusion of students walking through corridors, real gravel and plants, if you calculated all the man hours that went in to making the model, you're talking 74 years!
Potion textbooks, acceptance letters, sweet wrappers, and the Daily Prophet were all hand designed and hand-made! All potion bottles were also all hand illustrated.
The Props
We've covered sets and costumes, so now on to props. Their sheer volume of original props in the Studios is impressive in itself and it's incredibly satisfying when you spot your favourite, whether it's the Elder Wand or the Golden Snitch. Over 950 potion jars line the walls of Snape's dungeon, each with unique props inside them and all with handwritten labels.
Over 130 plates were made to decorate the startingly pink office of everyone's least favourite teacher, Professor Umbridge, which involved filmmakers having to photograph and film real kittens with crystal balls, witche's hats and balls of wool. Sounds like a fun day in the office!
The Special Effects
It may come as a surprise to many fans to learn that their favourite special effects were actually real! For example, the slithering door to the Chamber of Secrets is often mistaken for a visual effect but it is actually a fully operational door, as is the incredibly intricate Gringotts bank door.
As you would imagine, green screen played a huge part in creating the Wizarding World of Harry Potter. Quidditch, for example would have been a tricky one to film without green screen! Why not hop on to a broom yourself and try your hand at the magical game?
Make sure you re-fuel with a tasty butter beer, just like Harry, Ron and Hermione would have done in the Leaky Cauldron.
Magical Mischief until 1st May 2022
Filmmaking trickery comes to the Studio Tour this spring. From now until 1st May, you will witness Magical Mischief and see how the magical pranks and mishaps were brought to live in the Harry Potter film series.
Bring your mischievous side along when you visit, as you will learn how the troublesome tricks were brought to screen. The Weasley's are said to be the main jokers in the pack, and to celebrate this, the Great Hall is set-up for the family prank that took place during the O.W.Ls exam, whilst Dolores Umbridge looks on. The Weasley twins' costumes will also be hanging from broomsticks in the Great Hall, as well as seeing Dolores's famous two-piece pink costume from Harry Potter and the Order of the Phoenix.
This package includes return transport from Central London, meaning you don't have to worry about how to get there. Our luxury vehicles have free Wi-Fi and comfortable seating giving you a stress-free journey all the way to the Warner Bros. Studio entrance and back again. You can watch one of the official movies on your seat-back screen whilst you travel in style. The time given in the booking panel is the time that the branded bus will depart from your chosen location. So sit back and relax, whilst we transport you to the Harry Potter world of magic and all things wizard
Additional info
• Please Note: The times displayed in the booking panel are the times that the branded bus departs from your chosen central London location.
• Although social distancing measures are no longer in place, a one-way system will be in operation.
• *Branded buses are subject to availability. Alternative buses may be used during peak periods. You must have your e-ticket to gain entry to this tour.
• A fee is charged for infants aged 3 & 4 for transportation only as they require a seat on the bus. Infants 2 years and under require a ticket although they are free. Entry to Warner Bros. Studio Tour London is free for children 4 years and under.
• Cancel free of charge up to 72 hours before your departure date and time.
• Butterbeer™ may contain nuts and other ingredients that may cause allergies etc.
• Branded buses are equipped with UBS charging ports.
• Our vehicles are modern, comfortable, and kept to the highest standards of cleanliness, including a deep clean every day. Please click here for full bus timings.







What is included in activity
• Return transportation to Warner Bros. Studio Tour London on a double decker branded bus*
• An extended 4.5 hours inside the Warner Bros. Studio Tour London
What is not included
• Food and beverages
• Pickup service
• Digital Guide (available to hire at the Studio Tour for £4.95)
Activity book period
You can see all dates available at this moment in the calendar. Book now! The number of tickets is limited.
Transport photos
Languages in what activity is performed
English
Photos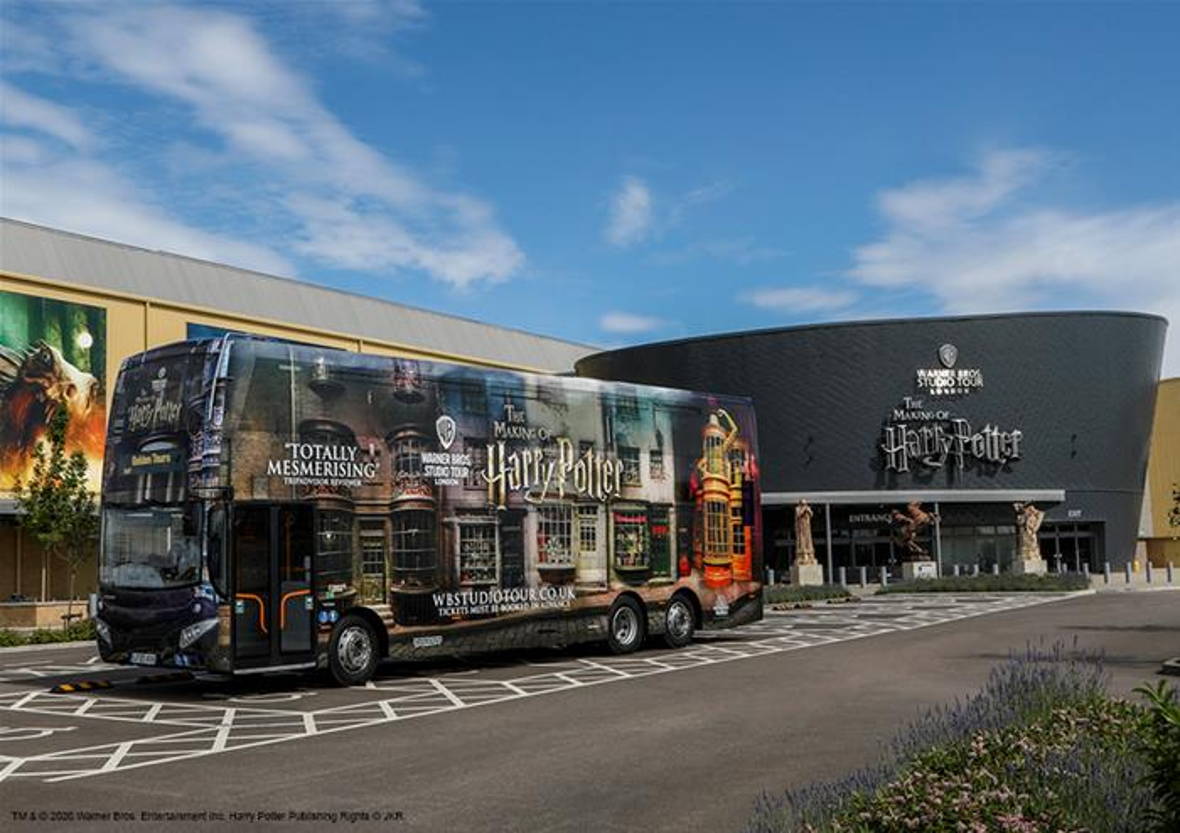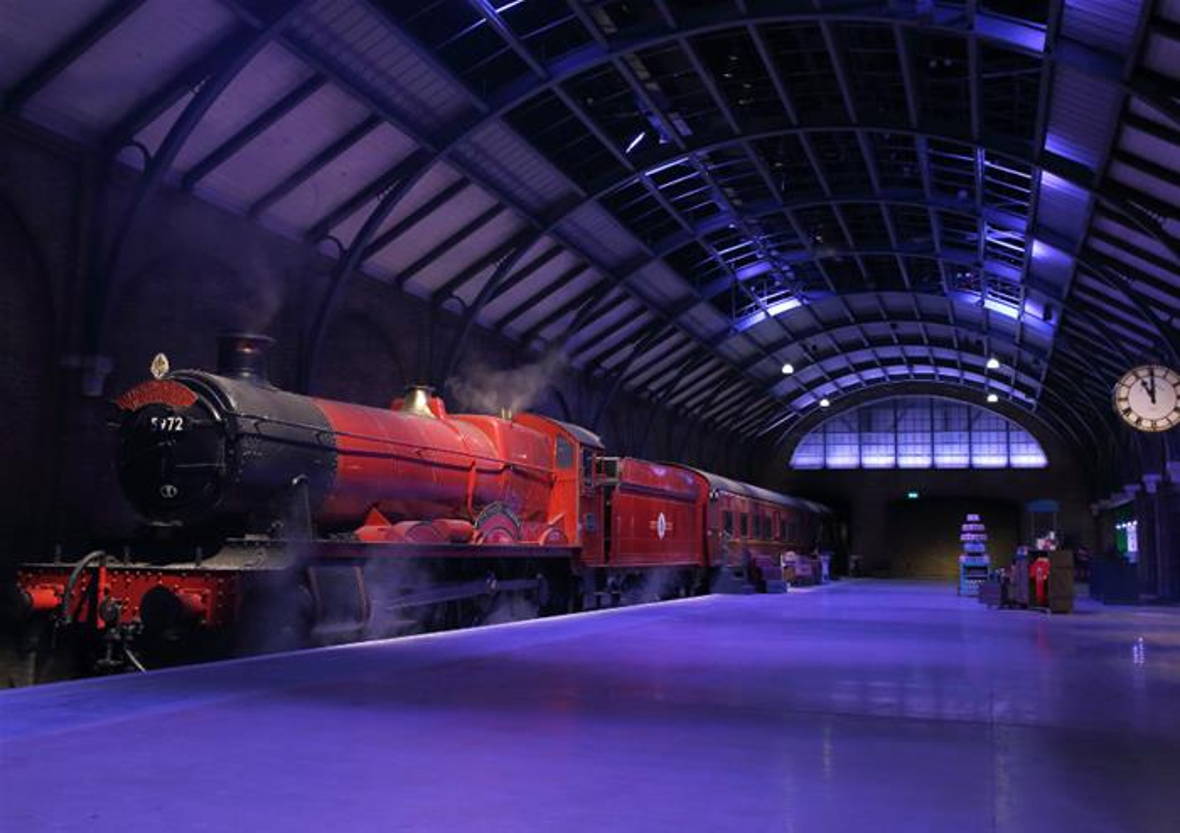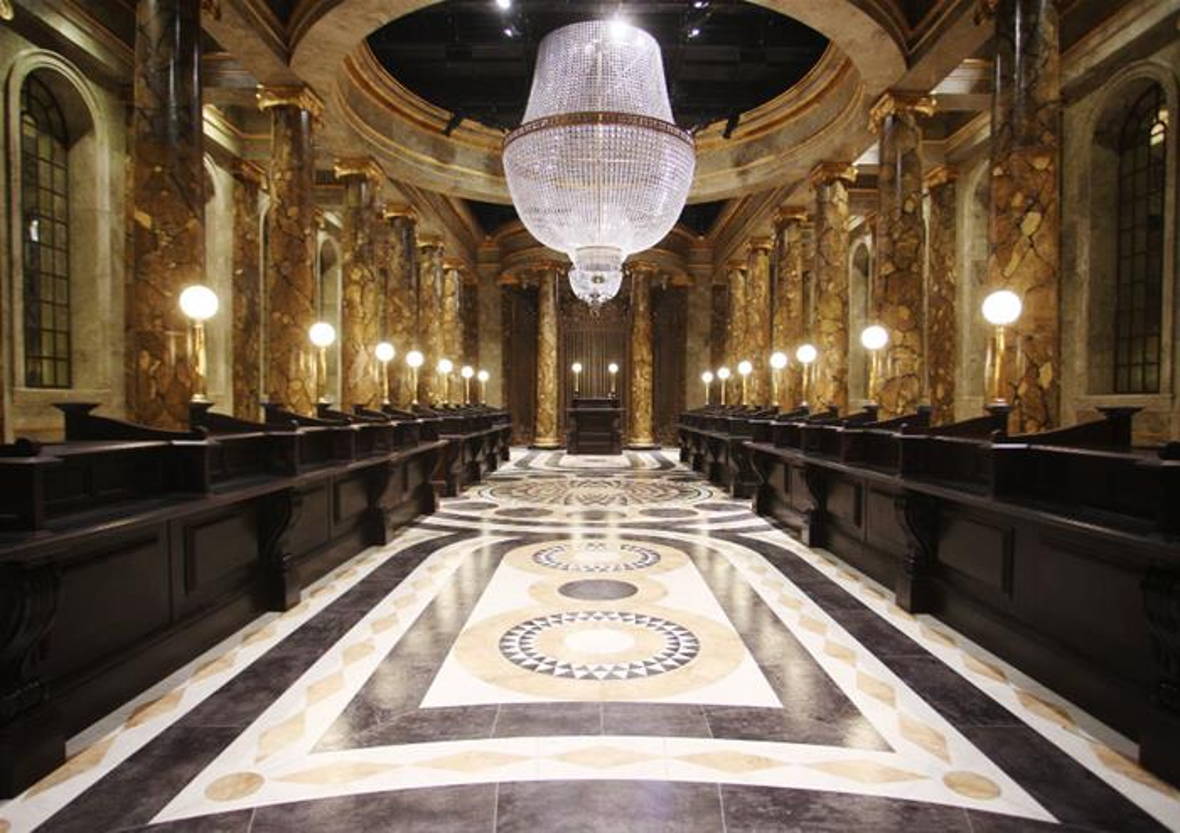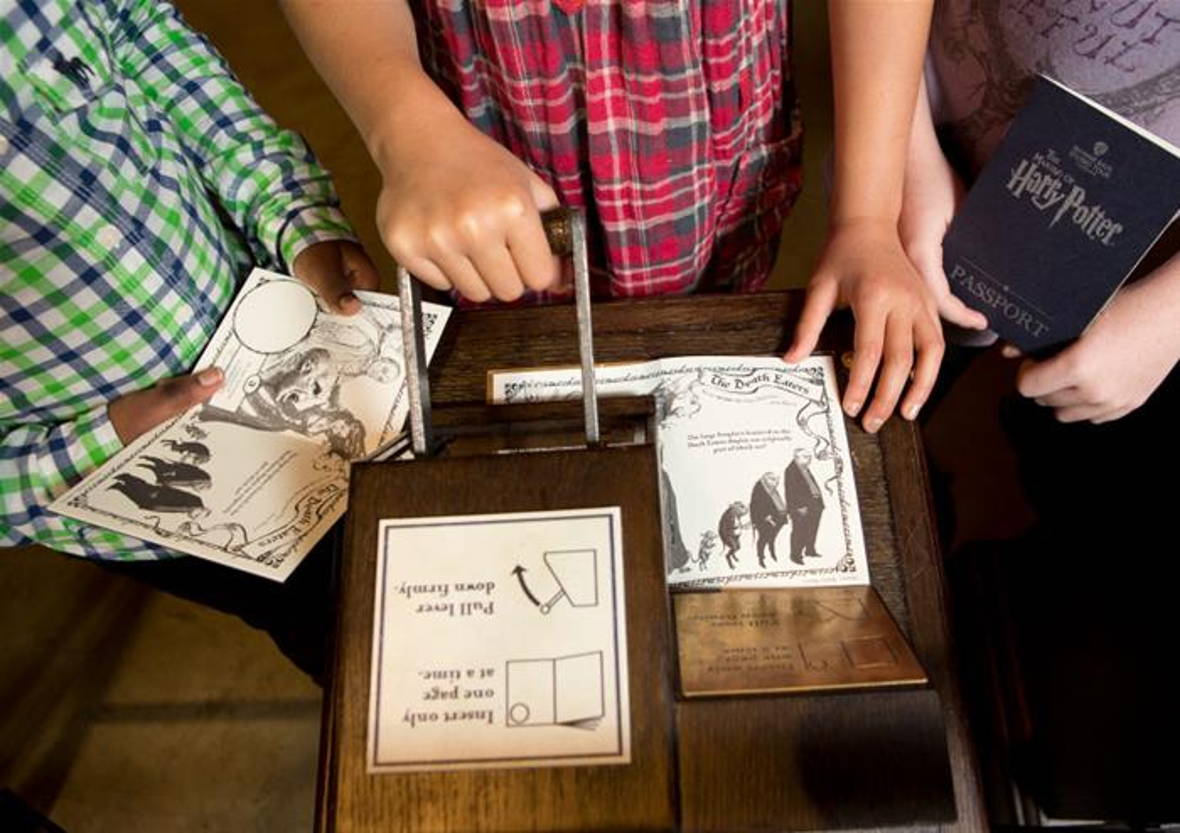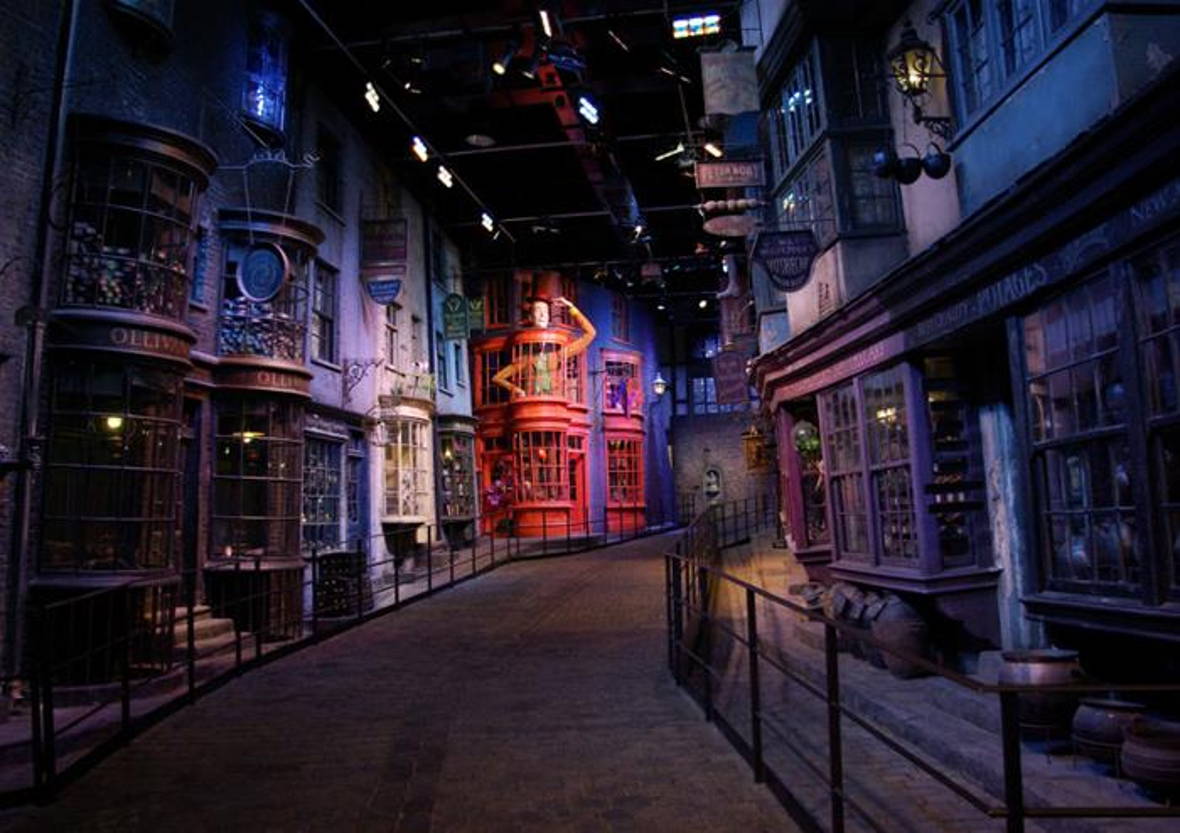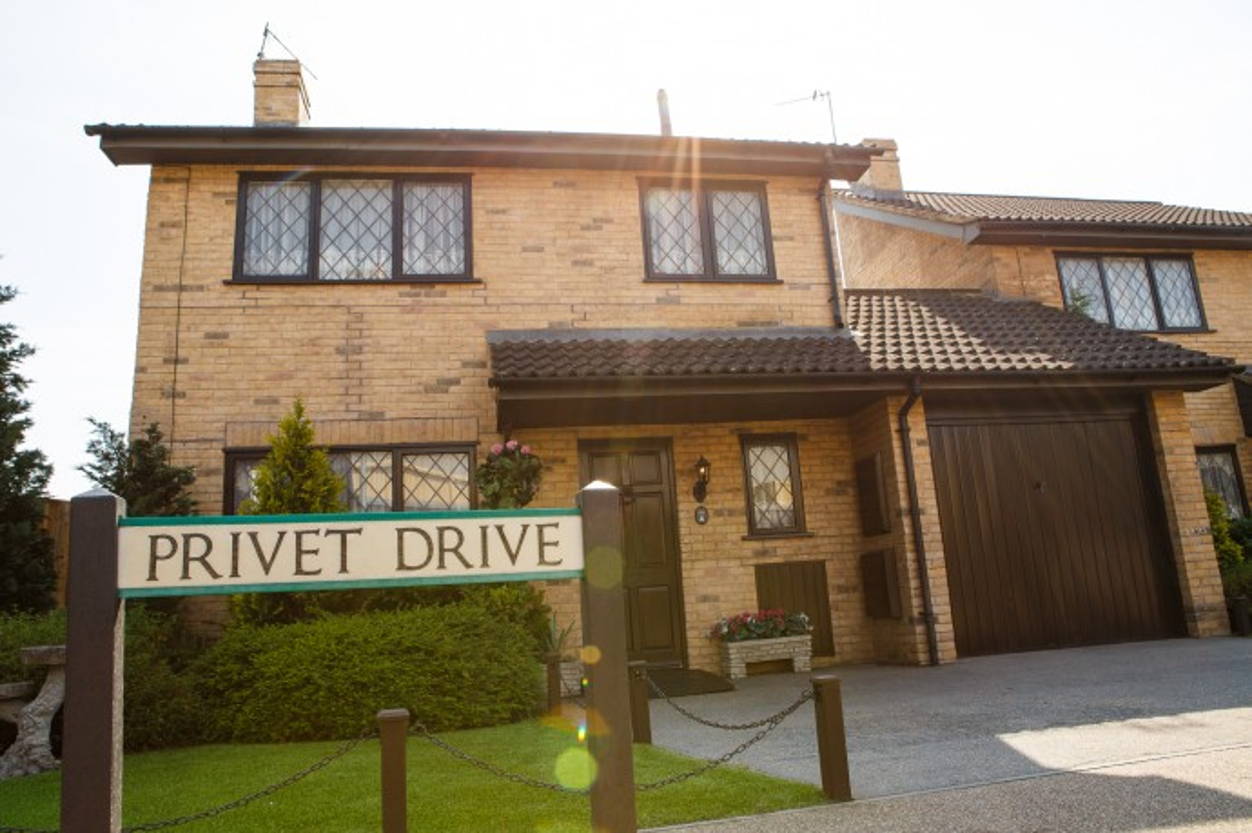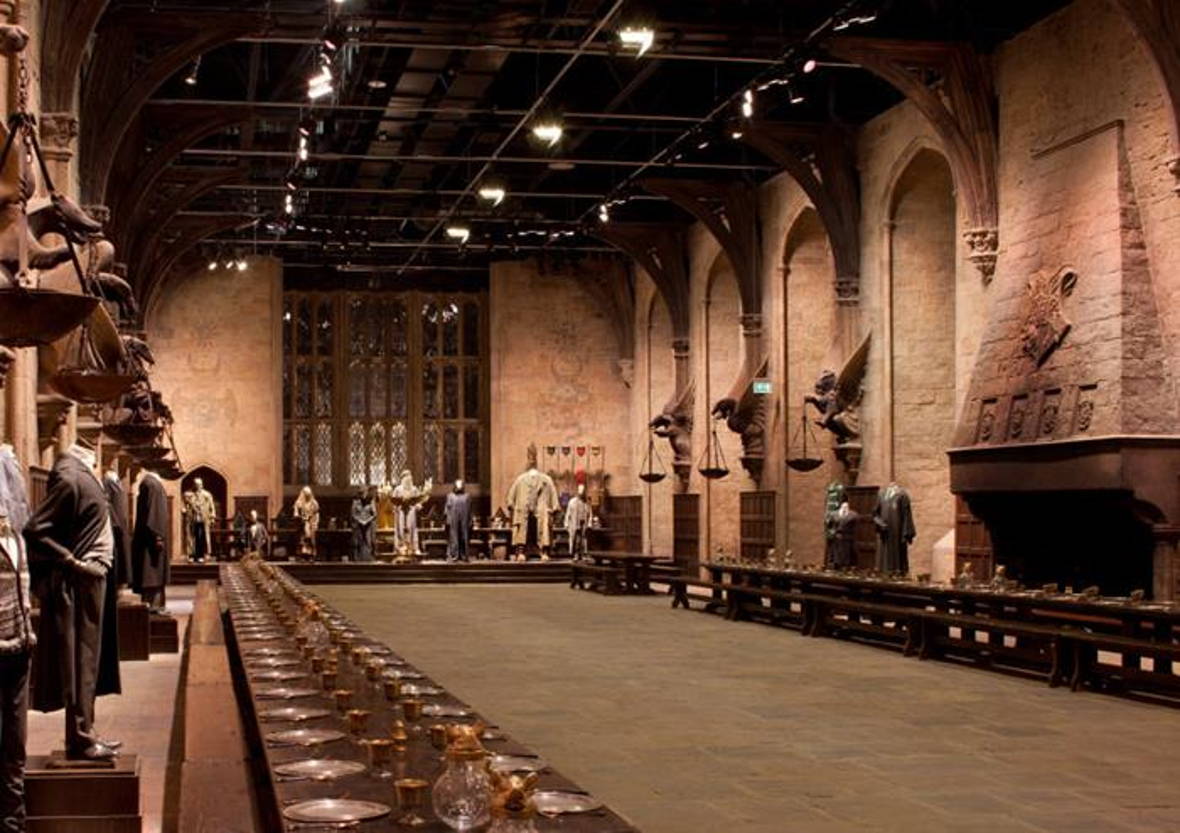 Still have a question? Contact guide
Reviews by travellers
Easy to place an order and customer services very helpful.
Caroline G.
11 months ago
Excellent day out from start to finish.. great coach with tv's.. friendly driver
Marcus
almost 7 years ago
Loved the Studio but cafe was just too crowded and wait too long for lunch.Came on the Golden Tour coach whih restricted the time spent at the Studio-I found it difficult to guage how long I could spend looking at exhibits. If I were to do it again I would prefer to come by train and spend the day at the Studio.
the bus ride is long and the seats not really comfortable (specially when you compare with some other if your tour). also the bus coloring is pretty nice outside but from inside you can't see the outside. it will add to be able to see a little more ;-)
The Warner Bros. Studio Tour - The Making of Harry Potter is excellent, Don't book with golden tours for the same reason as I.
very good studios but items too much expensive on place. Bus excellent : just too cold in the morning ...
MARVELOUS !!! May be to have more time for BUY at the shop, because it's too short, because many people and you wait, and you can't buy all that you want, because your bus is waiting for you !!! ... AND AN HAPPY NEW YEAR !!!
Sign up and get a 5% discount on any activity
Please list e-mail or phone number linked to your account to receive restore password link.
The tour has been added to your favorites.
Create an account to add a tour to your favorites