Trip to Chernobyl and Pripyat
Mini group
10 h.
Group size up to 10 persons
Full refund for cancellations up to 48 hours
English, Русский язык
Вы сможете посетить всемирно известную зону ядерной катастрофы 1986 года. Вы пройдете мимо бывших магазинов, почтового отделения, кафе и многих достопримечательностей таких, как церковь Св. Илии, парк Славы и речной порт.
More details
Explore the abandoned city of Chernobyl on a 1-day group tour from Kiev and experience incredible emotions within the exclusion zone of a former disaster site. Benefit from travel arrangements, such as permits to enter the exclusion zones and more.
Программа
Get an immense amount of information for 1 day tour from real stalkers - fans of the Exclusion Zone. The zone is their life, their meaning of life ...
They will share their knowledge with you and tell you something about which you probably never knew!
07.20 — 07.50
Meet with team at 28 Simon Petlyura Street, Kiev, Ukraine. It is a parking lot of the Stolichny department store in 5-minute walk from the Central railway station. Google Maps panorama
Important! Don`t forget your passport, we must compare your passport data with the one you stated in your application. After that take a seat in our comfortable bus.
08.00
Around 120 minutes lie between you and your destination point. It's time to dive into the atmosphere, which is waiting for you THERE. We have prepared the video materials for you to tune in and meet the unknown. During the planned pit-stop on the way you may have a coffee, buy some snacks and drinking water. It won't take long: the Zone is calling
10.30 — 10.45
Dytyatki checkpoint. Passport control of nuclear tourists:
Prepare your passport for the police check. There are certain radiation safety rules which every visitor has to follow in the Zone. Read the rules thoroughly and abide them during your stay in the area. We enter the 30-kilometer Zone. A huge scope of secrets Chernobyl mysteries are waiting for you! On the way we cross the Uzh river, abandoned villages of Cherevach and Zalissya. Your heartbeat will get quicker. So, take a deep breath: the overwhelming emotions will come later…
Mysteries of Chernobyl.
Chernobyl is mysterious and ambiguous. You will see that the "ghost town" is nothing but preconception. Its own, very special life is thriving there. The nuclear power plant staff, dosimetrists, people in civilian clothes is walking around. It's hard to believe that 32 years ago the town got empty in a matter of hours. Take out your camera. There will be a lot of nuclear photos. You will definitely fill your Instagram with the images of Chernobyl sign, the robotic machines which cleaned up the mess around the destroyed nuclear unit 4, "Those who saved the World" memorial, St Elias orthodox Christian church which is still open, the alley of abandoned villages and many other objects that will turn your mind over ...
Leliv checkpoint.
The second block-post. Be ready for another passport check. Police officers won't let random guests get into the 10-km zone.
The village of Kopachy: a ghost-garden.
Located 4 km fromthe nuclear power plant, this settlement was buried by liquidators under a thick layer of soil. Only a kindergarten has survived: a monument to carefree childhood and bright future. Can you remember your kindergarten? Does it look familiar? Children`s laughter and fun got replaced with a dead silence.
Chernobyl NPP is a monument to a "non-peaceful" atom:
We go through the industrial site of Chernobyl nuclear power plant. On the right you will find the unfinished Power Units # 5 and # 6. What will happen to them in the future? Are they ever going to be launched? On the left there are Power Units # 1, # 2 and # 3. By the way, the Power Unit # 3 was stopped 15 years after the accident, i.e. in 2000. Please pay attention to the cooling facilities for Reactors No. 5 and No. 6. These are huge unfinished cooling towers. Apart from that, we will drive along the cooling pond, a habitat of gigantic catfish of a human being size! You may prepare some bread or buns for these monsters. Probably, you will have time to feed them on the way. Most importantly, we will see the shelter or "Arch", inside which there stays Reactor No. 4, the enemy of all mankind, still emitting radioactivity. It is here where a powerful explosion took place and caused death of thousands of people. You will have an opportunity to see this grandiose engineering masterpiece, standing literally at arm's length from it.
The town of Pripyat. God-forgotten place:
You will personally see the objects that have become an integral part of many films, games and books. Ironically, a young town which must have become a town of happiness, stays empty and gloomy today. Only a few groups of tourists, Simon fox and a couple of stray domestic animals are signs of life in this God-forgotten place. By this time, we will already have left behind the Red Forest, Pripyat sign and the Bridge of Death. The bus will drive us to the central square of the town. You can visit the local department store, which is said to be the first supermarket in the Soviet Union. Besides, you will see the Palace of Culture "Energetik", the hotel "Polesie" (after the accident it became a helicopter observation point), the town hall (the first HQ of the state commission to mitigate the consequences of Chernobyl disaster), the cinema "Prometheus", a kindergarten and a school, the hospital, the Azure swimming pool, etc. We will certainly go to the amusement park to see the iconic ferries wheel. The park would have been inaugurated on May 1, 1986, if the explosion hadn't happened. It feels like you can literally hear voices ... the explosion ... a wail of sirens ... imagine the despair and fear of people leaving their homes. Feel the pain of this town and its history: we are certain that you will think over and perhaps even change your life values. You will surely leave Pripyat being a completely different person ...
Secret object Chernobyl 2. "Duga-1"
Military secrets of the Exclusion Zone. "Duga-1" is one of the most famous radio locative objects of the former USSR. Its exact name is "5H32". Duga-1 was intended to spot the enemy's air targets like the launch of intercontinental ballistic missiles. The signal transmitted by the station resembled the knocking of a woodpecker. So, it was nicknamed the Russian Woodpecker. The complex comprises two gigantic antennas that the lens of your camera won't cover.
Radiation check.
Our one-day trip is coming to an end. You will go through a special radiation control to feel calm. Radiation will remain in the Zone. What you will bring back to Kiev are your new emotions. You might have no idea about what you would feel on leaving the Zone. Such an experience leaves no one indifferent. Coming to grips with death, nobody remains the same.
19.00-20.00
We return to Kiev
1,5 h drive back is usually more silent than the trip in the morning. Everyone is immersed in their own thoughts, bringing home their personal artifact. However, there is one thing that unites all of us - and we are totally sure about we are saying - everyone who is on the bus now will want to return. The Zone attracts like a magnet. It is simply impossible to resist ...
Price
Tour to Chernobyl Exclusition Zone
For any payment method you must book a ticket through the booking form below and receive confirmation by e-mail and (or) SMS.
What is included in activity
• Full-scale visit to the Chernobyl Exclusion Zone
• Transportation with AC, TV
• Insurance
• Preparation of permits required to visit the Zone
• Permits to visit the 30-km zone
• Permits to visit the 10-km zone
• Permits to visit the town of Pripyat
• Permits toa visit over-the-horizon radar station "Duga-1"
• Professional English-speaking guide
• Photo and video permits
What is not included
Lunch - 220 UAH
Dosimetr – 200UAH
Activity schedule
Every saturday and sunday at 7:20 a.m
What places will you see
- Chernobyl
- Pripyat
- Secret object Chernobyl-2 ZRLS "DUGA"
- Observation deck of the Chernobyl nuclear power plant
- Monument "Tem kto spas mir" (near the Chernobyl nuclear power plant)
and much more
Activity book period
You can book tour up to 10 hours in advance.
Required documents
Паспорт
Transport photos
Nearest subway
станция метро "Вокзальная"
Languages in what activity is performed
English, Russian
Directions to meet your guide
Kiev, st. Simon Petlyura 28
How long your tour will be
10 h.
Photos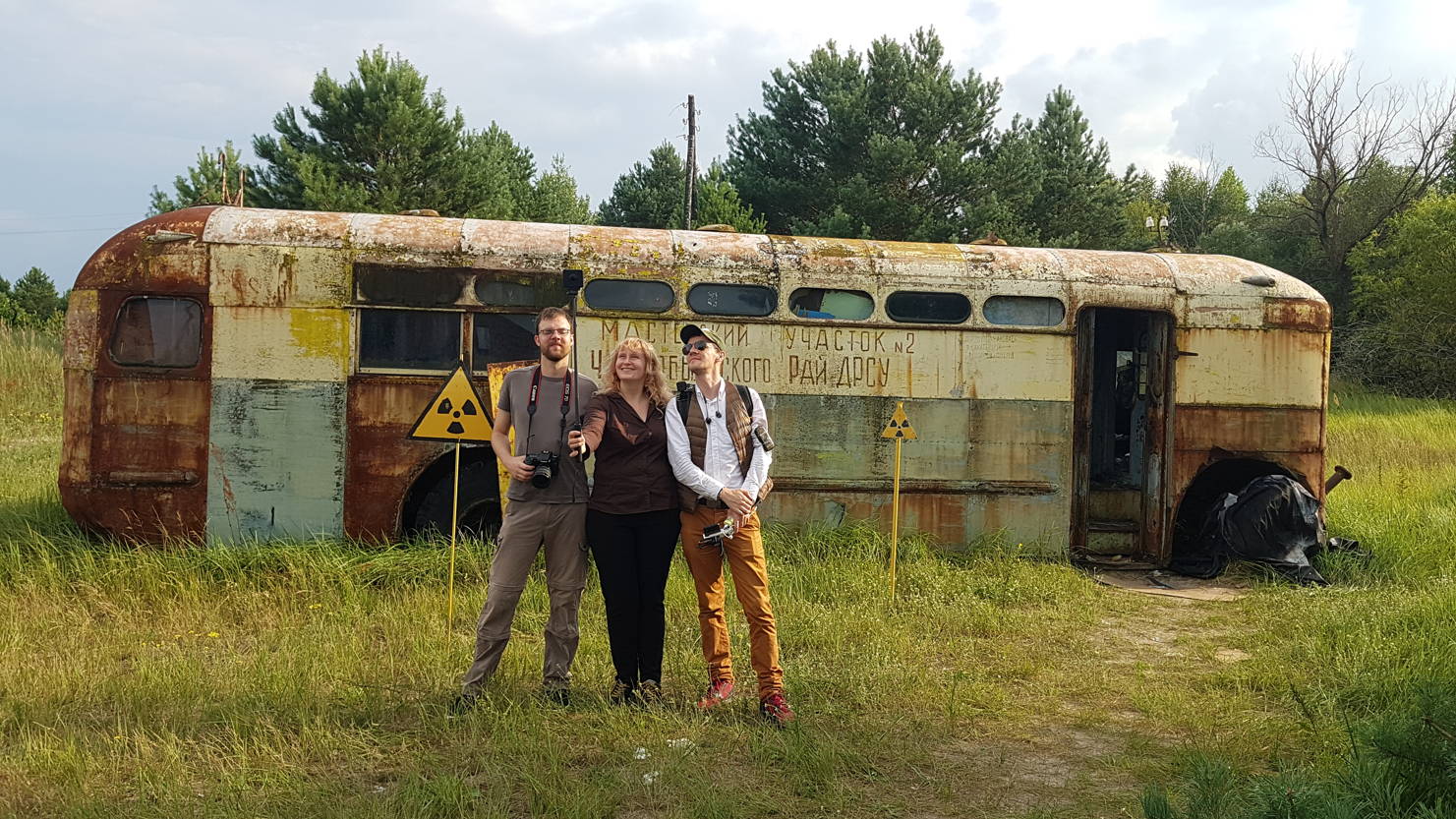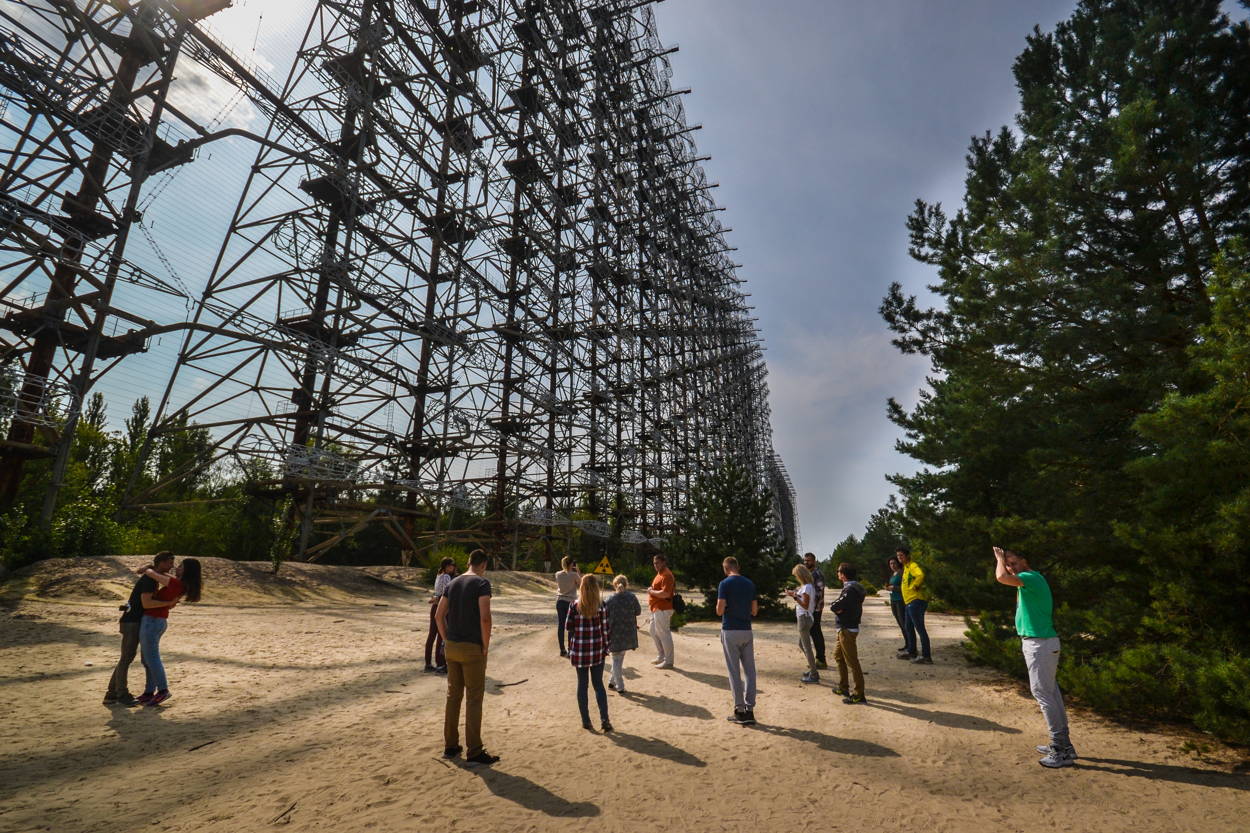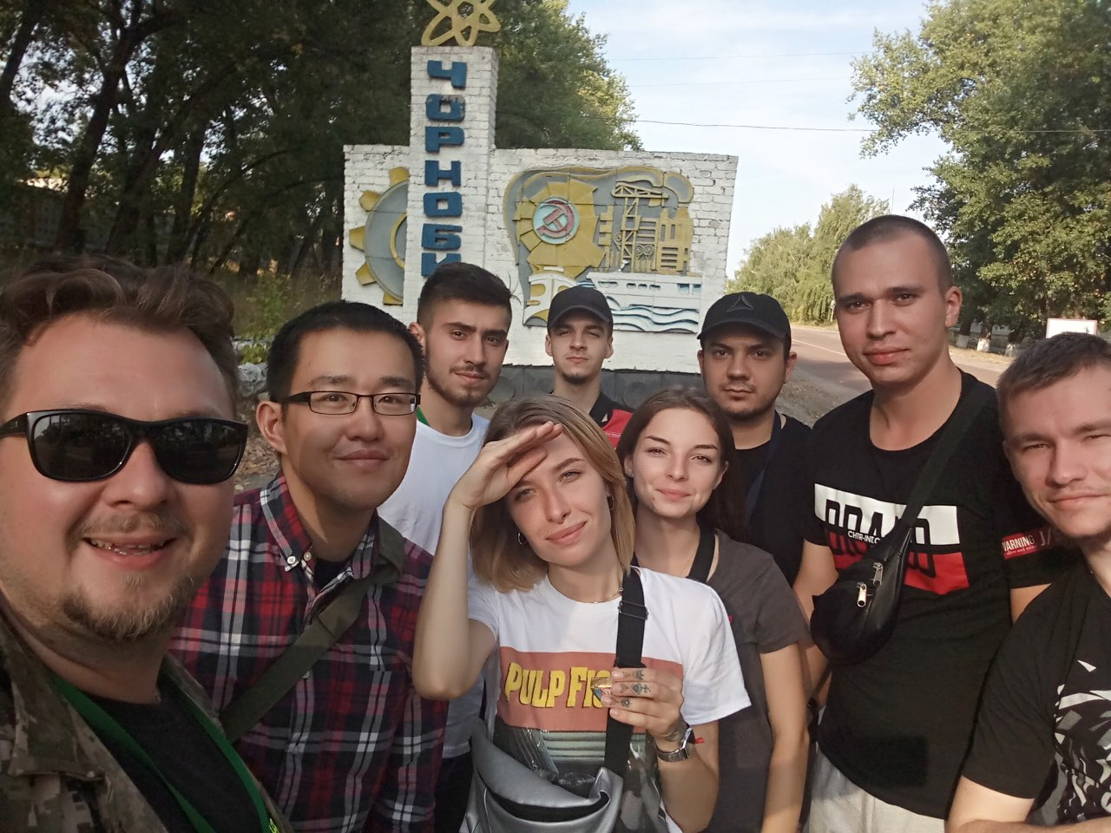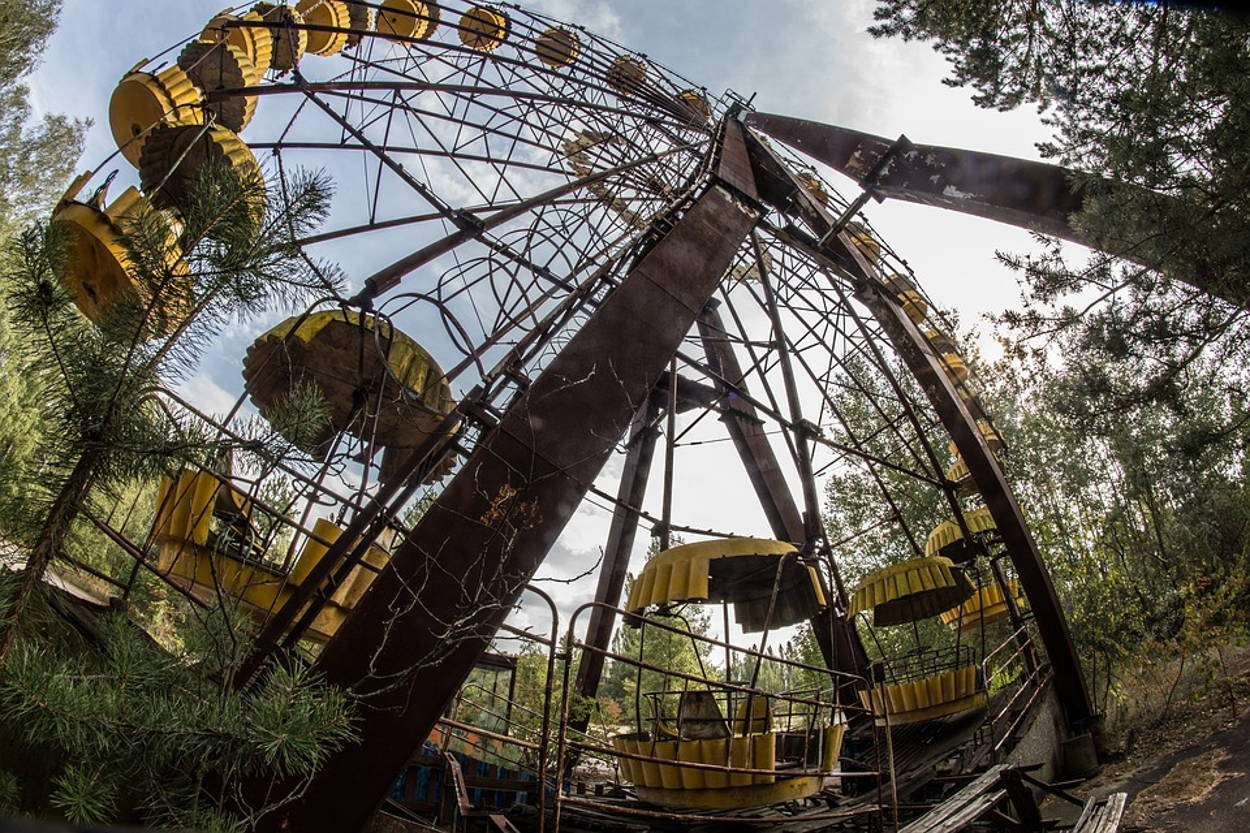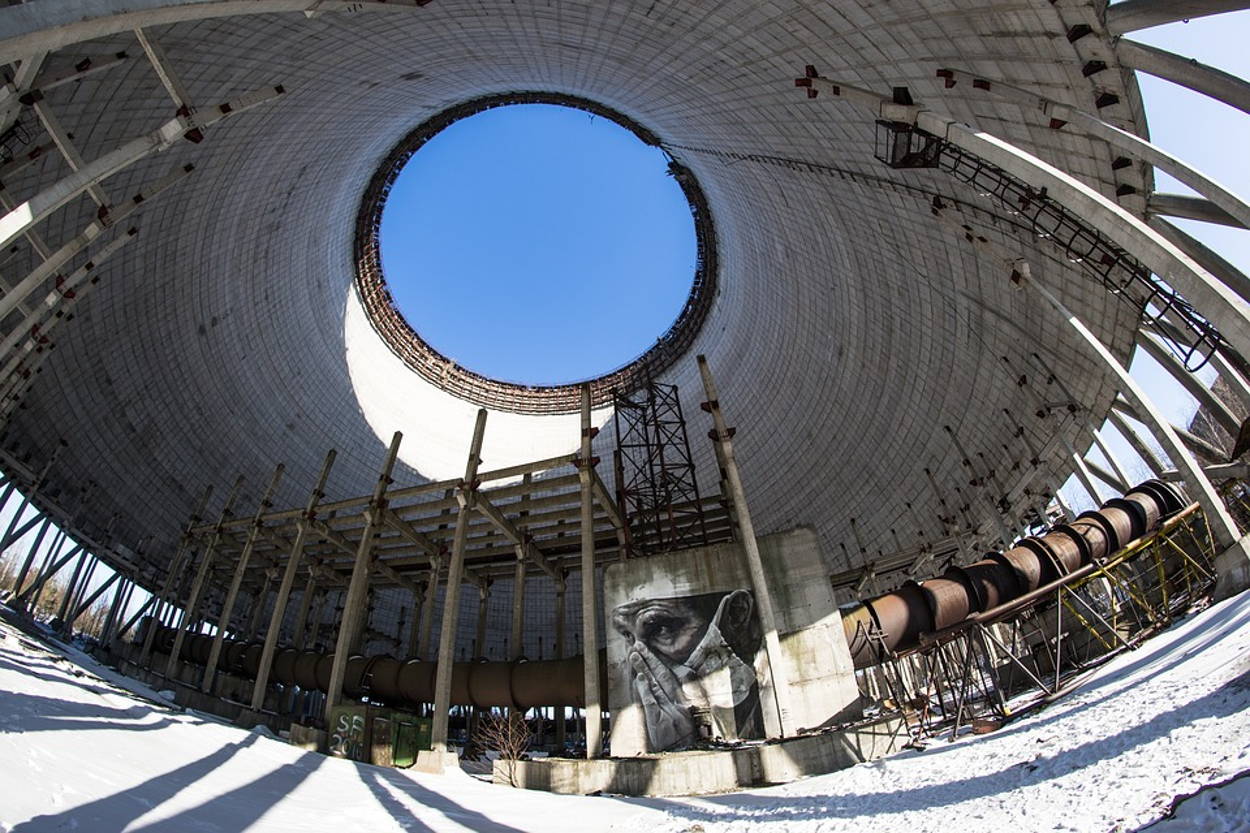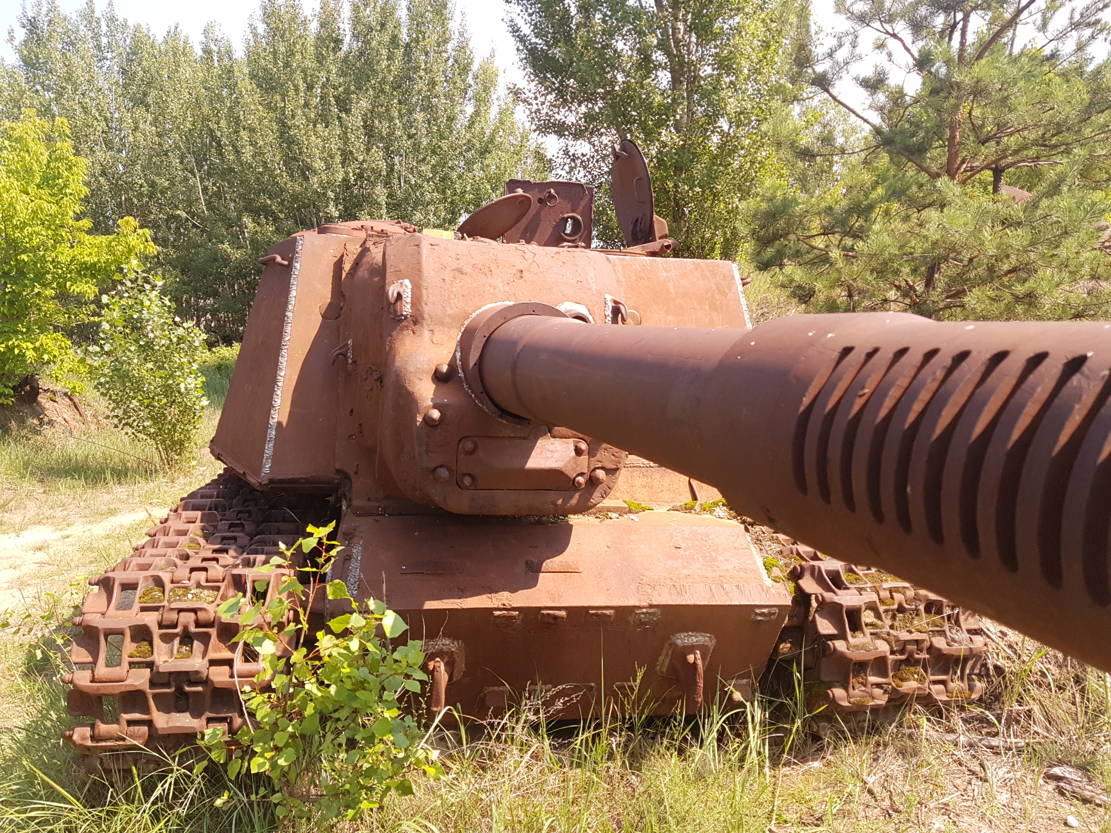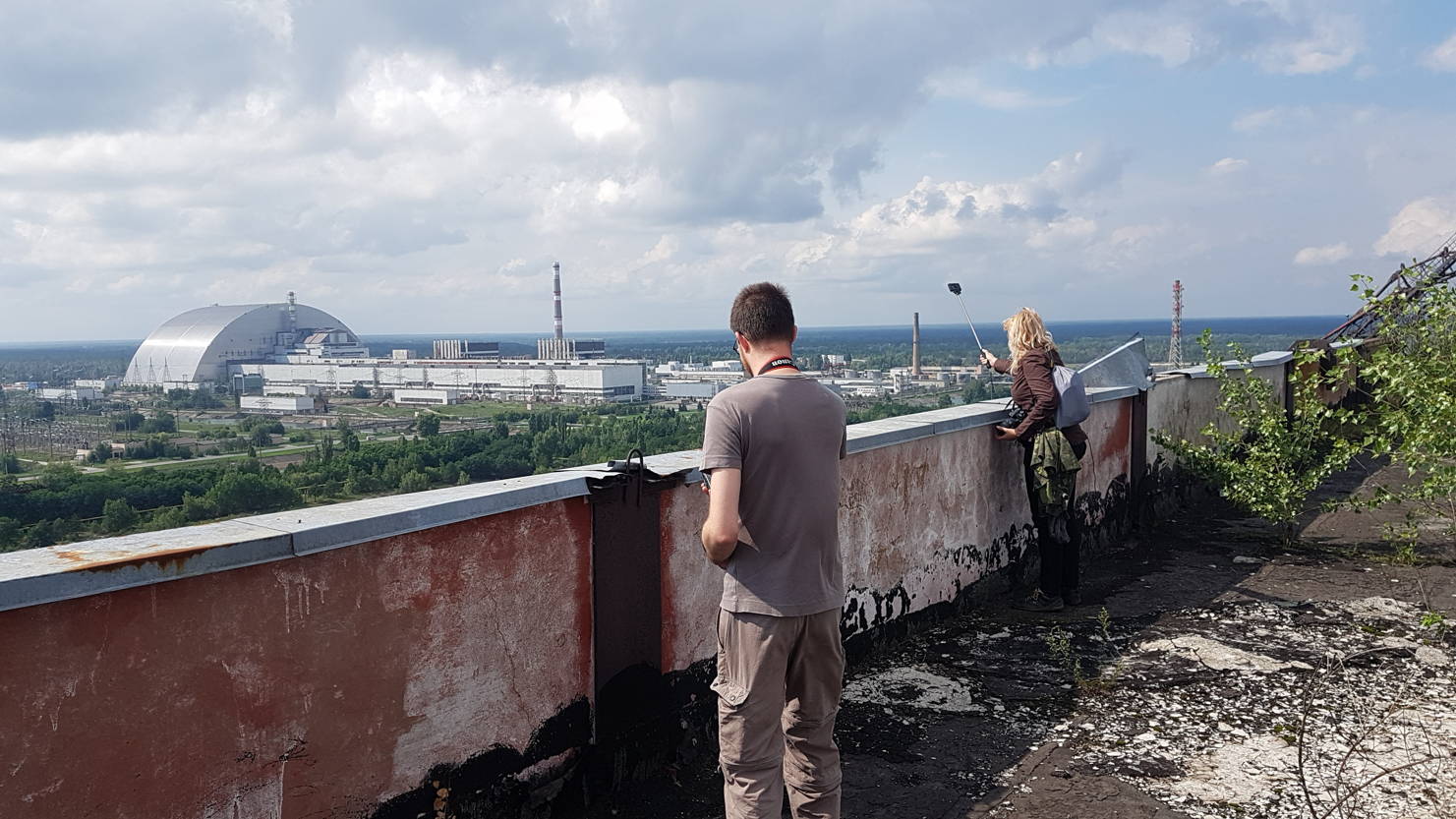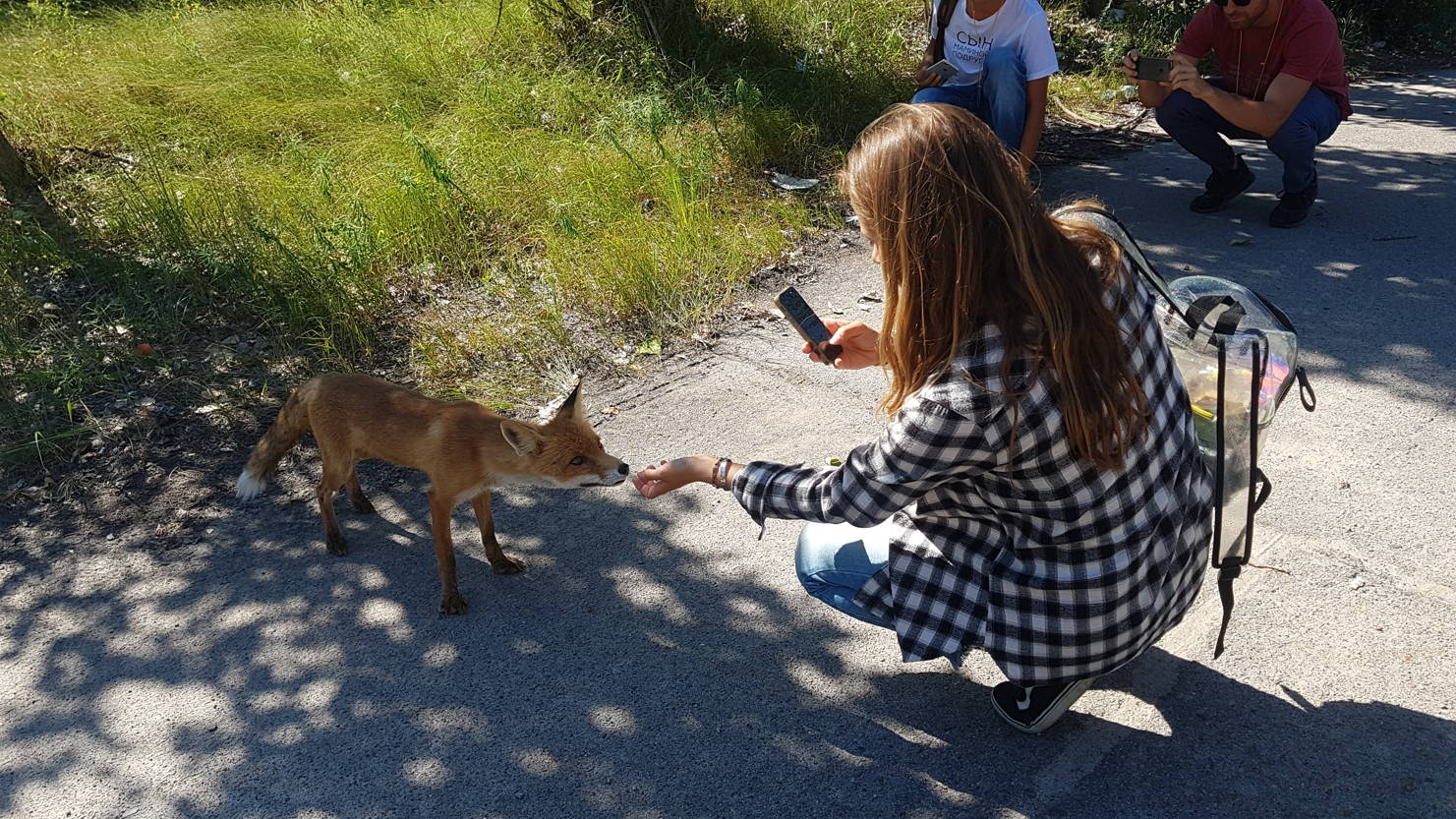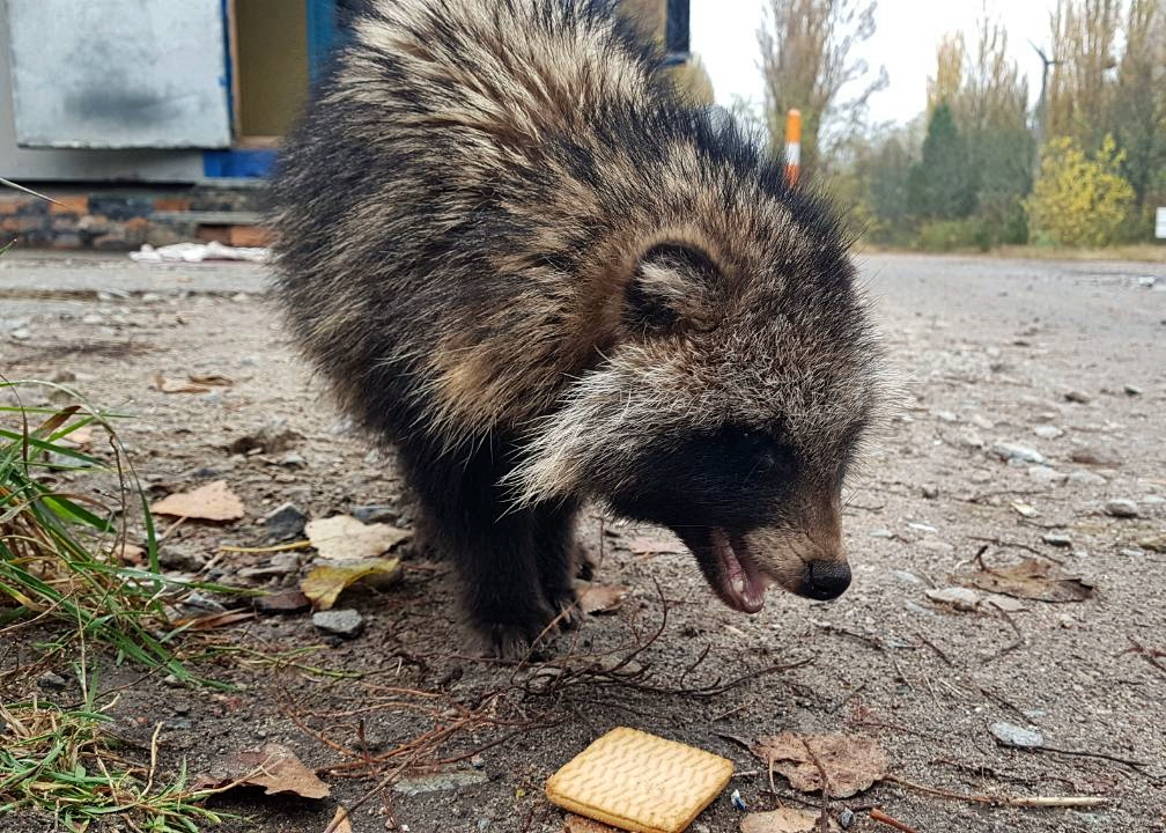 Still have a question? Contact guide
Register and get a 5% discount on any activity
Please list e-mail or phone number linked to your account to receive restore password link.
The tour has been added to your favorites.
Create an account to add a tour to your favorites