Mystic Kiev Tour on Land Cruiser Prado
About the tour on
English
The fact that Kiev is a mystic city was written by Kiev historians and such geniuses of literature, like Gogol, Pushkin, Bulgakov. The presence of evil forces in the capital suggests the presence of the crest of the city of St. Archangel Michael, the only saint with arms in his hands. It is intended to protect the town from evil forces.
And on the assumptions psychics, so many churches in the capital due to nothing more than a need to make the balance between the sinful and righteous
Price:
Ticket
Offer for group of 1-2 persons
2200 UAH
per group
Offer for group of 3-4 persons
2400 UAH
per group
What is included in activity:
Guide service, transport service car Land Cruiser Prado
What places will you see:
Objects: Independance square (the first poltergeist in Kiev), Vladimir Hill (Kiev Golgotha), Funicular ("Devil beremische"), Castle of Richard the Lionheart, Lysaya Gora near the Andreevskiy Descent, Andreevskiy Descent, monument to Michael Bulgakov (List of objects and excursion route could be changed depending on a traffic situation and churches operating mode.) Dress code: casual.
Activity book period:
You can book tour up to 2 hours in advance.
Languages in what activity is performed:
English, Russian
Directions to meet your guide:
How long your tour will be:
3 hours
Show full description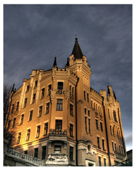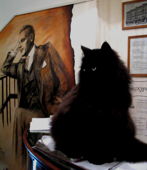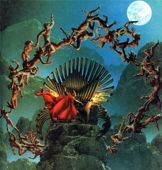 →




Mystic Kiev Tour on Land Cruiser Prado
Tags:
---
Mystic Kiev Tour on Land Cruiser Prado - customer reviews
No reviews yet
Отзывы на другие экскурсии организатора
Спасибо Виталию за прекрасную экскурсию по Киеву. Все было очень интересно и познавательно.
8 месяцев назад
Очень понравилась экскурсия: кратко, но подробно; быстро, но всё увидели; интересно и дружелюбно и тут никаких но :) спасибо!
9 месяцев назад
Ярко,интересно!
С комфортом и хорошим настроением:)
10 месяцев назад
Первый раз с супругой были в Киеве. Виталий, который встретил нас в аэропорту, сделал наши первые часы прибывания в этом замечательном городе незабываемыми. Он учёл все наши предпочтения и откоректировал экскурсию лично под нас. Высокий профессионализм и присутствие чувства юмора сделали так, что мы и не заметили как пролетела экскурсия. Новенький Land Cruiser с отличной обзорностью добавил эффекта. В потоке машин можно было с легкостью любоваться местной архитектурой и пейзажами. В конце, Виталий с радостью посоветовал нам рестораны и магазины, которые нас интересовали. В течении всего прибывания в Киеве мы еще ни раз связывались с Виталием, с просьбой помочь нам в том или ином вопросе и он всегда был доступен, и помогал нам во всем.
Спасибо ещё раз, Виталий!
около 1 года назад
See also: