No favourite tours yet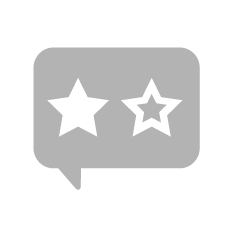 No reviews yet
Andrey, Иркутск
October, 26 2014
Замечательная экскурсия!Интересная и содержательная. Александра очень положительный и общительный человек, обладающая способностью легко и непринужденно дать огромное количество полезной информации. Замечательный собеседник. Интересный рассказ, в форме беседы, во время которой время пролетает не заметно.Экскурсия проходила в вечернее время, всем советую именно этот период суток. Мне удалось увидеть очень красивый Санкт-Петербург. Учитывая что я в Санкт-Питербурге был в первый раз и это моя первая экскурсия по этому замечательный и красивому городу, я остался доволен. Огромное спасибо гиду!!!

Fahri ö., aydin turkey
November, 2 2012
No more package tour for St.Petersburg !!' Sputnik team had accomplished a great job here. With the help of this organization you may gain freedom in planning your holiday step by step.
Team member Alexandra surprised me with her knowledge on the history of her homeland. Not only the historical information she provided but also her approach to a visitor was admirable.
Thank you once again Sacha )))
Simon R.
November, 16 2013
What a great guide Sasha is. I had an amazing few hours walking the streets with her. She is bright and intelligent & so knowledgeable about this great city. The tour was more like being with a friend rather than a stranger.
When I come to Saint Petersburg I will definitely want another tour from Sasha as there is just too much to see here in the few days I have.
Spasiba bolshoy
Simon.
Marco, Milan - Italy
August, 27 2014
I really enjoyed the tour "Walk without hurry" with Alexandra. The route was tailor made on my preferences about city sights, in order to avoid things I had already visited. Furthermore she recommended places not always included in classic tours, so I saw different aspects about St. Petersburg, not only the touristic side. It was a very suggestive experience. I recommended this tour
Alexandra is a wonderful guide. She was incredibly patient and really sweet. She also conducted a really good and informative tour of St Pete's.
Definitely highly recommended!