8 (812) 407-36-52
Ежедневно с 9 до 21 по Москве
Оплата наличными и онлайн
Бесплатная отмена за 72 часа
Private
10 hours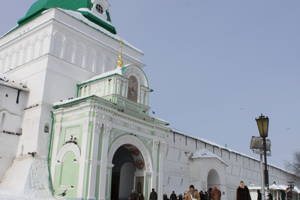 Golden Ring adventure: private tour to Sergiev Posad & Pereslavl Zalesskiy
Golden Ring: historic Russian cities, which history dates back to XII century preserves many churches and monesteries of that time. We invite you for the private trip to Sergiev Posad and Pereslavl Zalesskiy - the real treasures of Golden Ring cities...
Irene c.
,
Golden Ring adventure: private tour to Sergiev Posad &...
almost 5 years ago
Hi, The staffs were the most professional and helpful people I had ever met. Left me with a great impression of Russia! The guides were very insightful in the places and also introduced the less touristy aspect of the local culture and food. Highly recommended!
golden-ring